Hey guys,
After having a quick snoop through the event viewer i've noticed that i'm getting constant errors coming from my DVD drive.
I've tried some searching online and haven't found anything to help.
The DVD drive reads / rips perfectly but refuses to burn anything, even trying to burn a single 3MB MP3 on a blank DVD/CD fails.
Here's what the events looks like.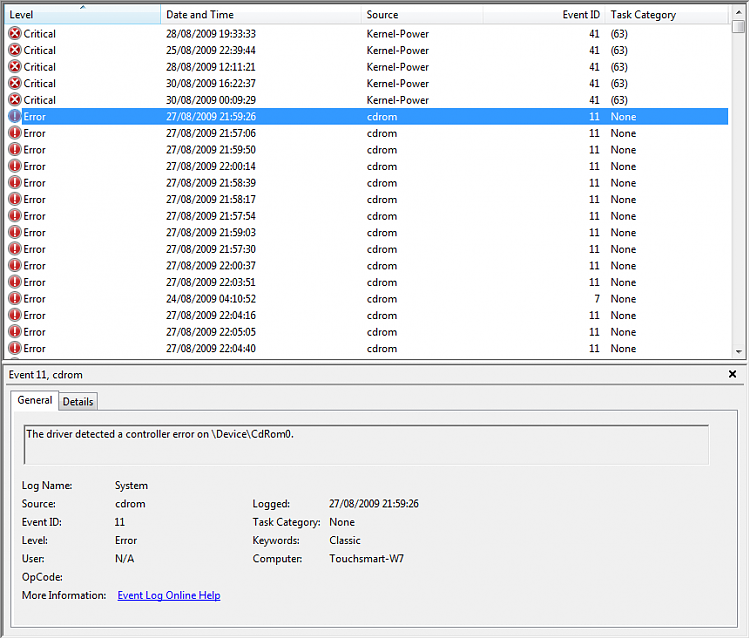 Thanks in advance