Hi all,
I seem to have an extra drive letter that is NOT actually used, ie' the F: drive letter which is seen as a CD drive, whereas my DVD drive (the only single one) is actually E:
Everything is working fine and the drive actually used is E: but I would like to know how to delete this F: letter drive as it is simply not used. I have attached 2 images one of Disk Management window here...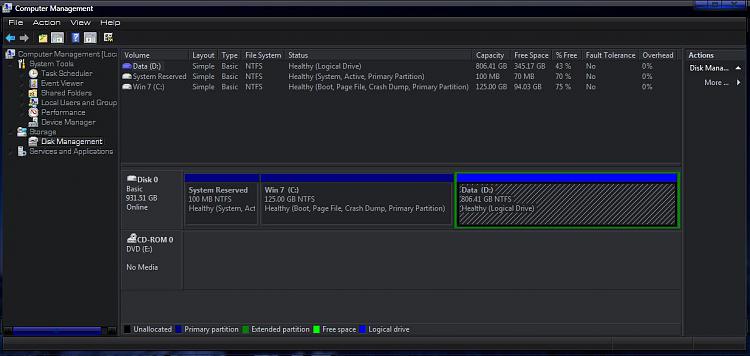 and the other of the My Computer window view showing the other unused drive letter here...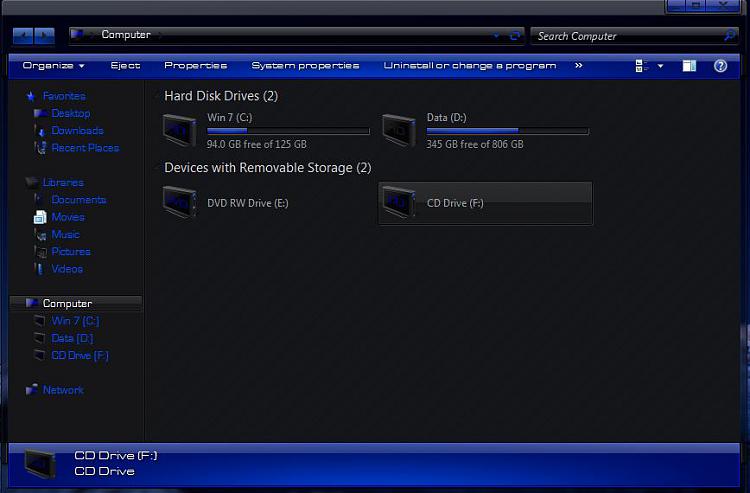 If someone could please tell me how to get rid of this unused letter I would be really grateful, obviously if it showed up in the Disk Management section it could easily be done but I just can't think of how else to delete it.
Thank you very much.