Taken from this MS web site>
how to fix code 19 errors problems in windows 7 - Microsoft Answers
Unplug all but one of the keyboards. One keyboard at a time.
Steps below to try to fix the problem. I added the red Step #'s so it would be easier to follow.
Quote:
Code 19 :
Windows cannot start this hardware device because its configuration information (in the registry)
is incomplete or damaged.
Step #1 To fix this problem you can first try running a troubleshooting wizard. If that does not work,
you should uninstall and then reinstall the hardware device. (Code 19)
-------------------------------------------------------------
A registry problem was detected.
This can occur when more than one service is defined for a device, if there is a failure opening
the service subkey, or if the driver name cannot be obtained from the service subkey.
Try these options:
Step #2 On the General Properties tab of the device, click Troubleshoot to start the troubleshooting wizard.
Click Uninstall, and then click Scan for hardware changes to load a usable driver.
Step #3 Restart the computer in Safe Mode, and then select Last Known Good Configuration, which rolls
back to the most recent successful registry configuration.

This is all I could find at the moment. Step #3 might be the easiest and would put the registry back where it was hopefully.
Go here to our tutorial>
Advanced Boot Options
Go Step #1 to Step #3.
In the picture you will see "Last Known good cofiguration" listed. Click it and follow prompts.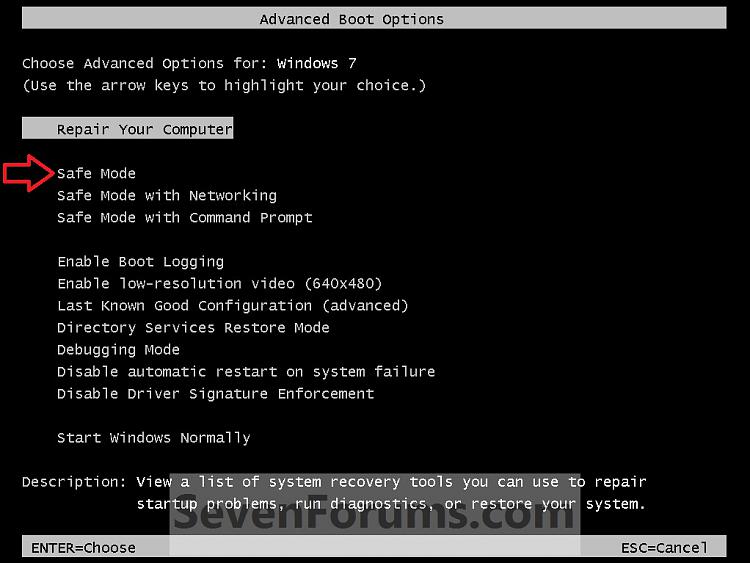 Step #4 explains the actions of each selection.