Yes, I just checked.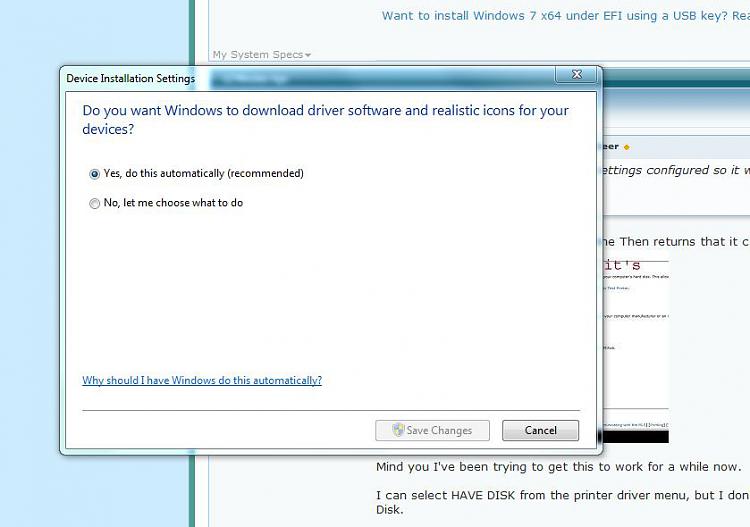 It asks to go online Then returns that it can't get there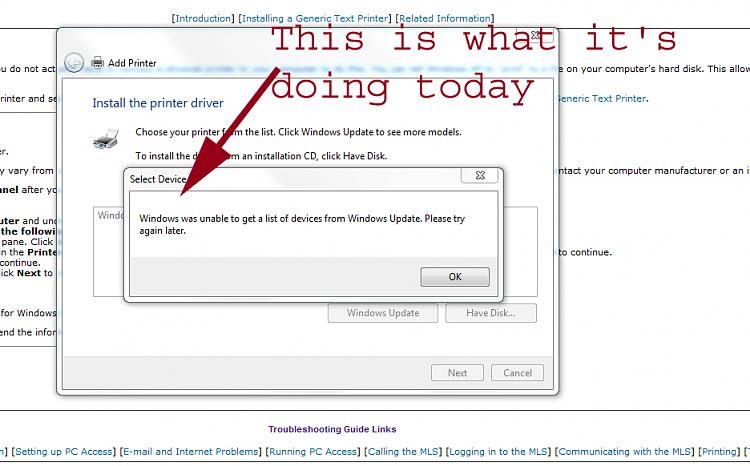 Mind you I've been trying to get this to work for a while now.
I can select HAVE DISK from the printer driver menu, but I don't know where to send it on the Windows 7 retail Disk.
When I just click NEXT instead of selecting Windows Update it installs the printer.
But when I try to print the test page ( or any page) the triangular error symbol appears next to the printer.
Troublshooting results in only two paths:
1) the troublshooter sets the printer to default ( like that should matter) and
2) then it returns an error that there is a page in queue that hasn't printed and nothing I do will make it print and deleting it from the queue doesn't improve results. I still can't print.