That model printer can be used either way:
Hardwired via USB to a PC that needs to be on for any other PC to access.
Wireless to an access point (router) that allows access by any of your PCs.
From your manual: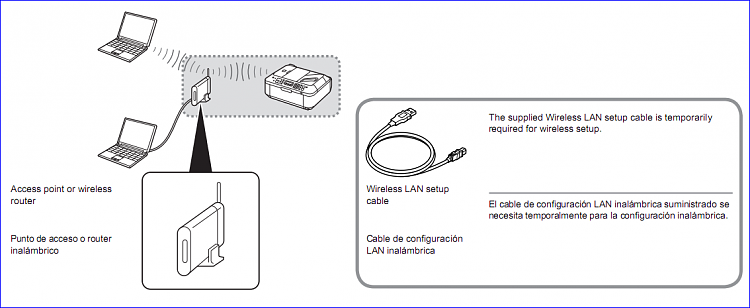 If you want to use it completely wirelessly per the above diagram, the USB cable it came with is only necessary for initial setup of the printer. After setup you can remove it and now you've got a spare USB cable you can use for something else.
Go to page 34 of your printed manual to set it up for wireless use (or page 36 of the pdf).
When set up wirelessly only the access point (router) and printer need to be powered up to print (and of course the PC you're printing from).