Hi, some help required please, I have trawled the forums but cannot find anything that clearly answer my problem - so here goes
I have a new Acer Revo RL70 nettop, which I am using mainly for XBMC for my movies and music and some web surfing etc.
It came with a version of linux installed, with the hard drive partitioned as follows
27gb for Linux (operating system) there was also a 2gb partition within that which I think was the recovery partition for Linux
The remainder of the drive (750gb) was another partition
I believe thats how the hard drive was configured by Acer, but I did not do a check on that before I installed windows 7 onto it.
I installed windows 7 ultimate onto the drive, which boots perfectly and runs well, it shows a 100mb recovery in the main partition (C drive) as normal with windows.
After running my RL70 for a few weeks and loading it with my films etc, I checked the hard drive structure and noticed the 27gb partition, and thought that would be better use for my films etc. I did think that installing windows 7 would have cleared the partition as it gave me the option to install into that partition, which I chose not to do.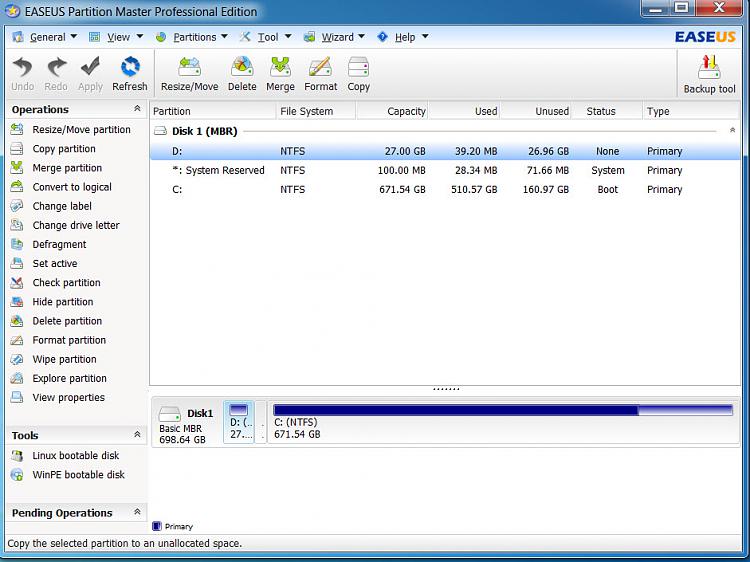 So now when I try to remove or merge or extend the partition (see screen shot) it will not allow me to do it.
Can anyone here please help.
Many thanks Graham