Wrong ram is a possibility as Patio has posted. That is why I request motherboard specs put in the OP's ((My System Specs)). along with other needed information.
I do not Google around looking for OP specs or jump from post to post trying to piece them together.
This picture might help on your msconfig/boot/advance.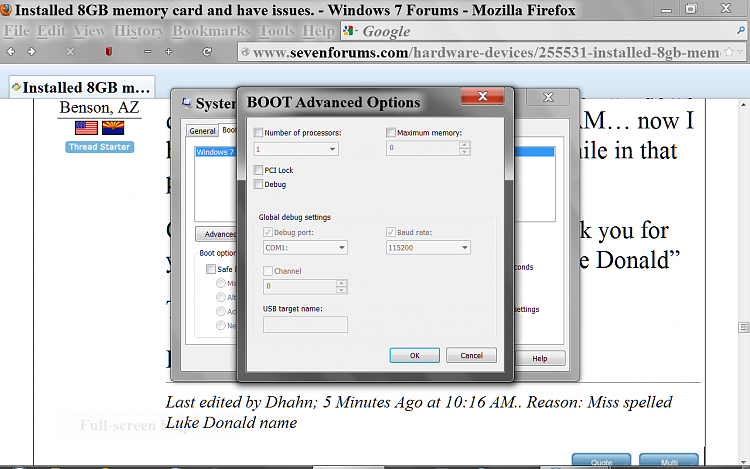 Have a nice day.