The Corsair is good, I think there is a Thermaltake Pro that has got good reviews, and the Intel I can personally tell you is good. Low temps, can handle a buttload of OC'ing and you can't hear it at all. The best closed looped cpu coolers have the thicker radiator. If you ever see a unit that has a thinner radiator(25mm) it is usually a value oriented one. The good water coolers have a radiator between 45-50 mm. The Intel one just comes with 1 fan and honestly, I don't know that I would see a difference in my temps if got 2 and had a push/pull setup. I have mine set up to pull colder air from outside the case and blow it across the cooling fins rather than blow hot air from the case across the cooling fins, and because of that, the fan has been turned around and the blue led doesn't light up the interior of the case.........something to keep in mind if you care about that.
Here is a pic of it installed..........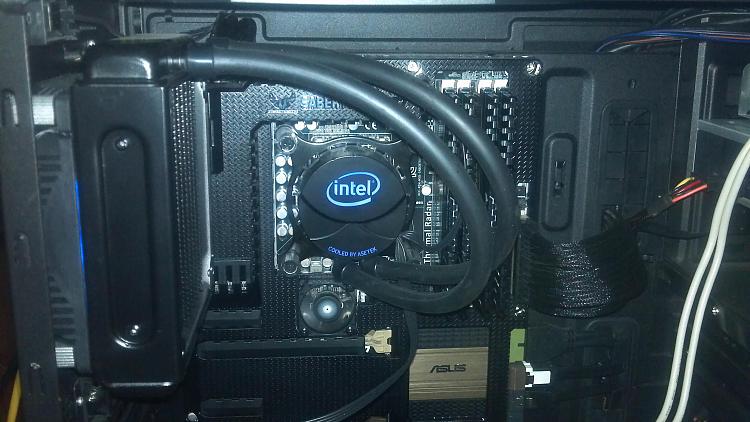 In reference to them getting hot.......if you mean the pump(the part on the cpu) mine is cool to the touch 99% of the time. After I read that, I was curious and had to check for myself lol. The only bad thing I've read about the higher quality kits are some are hard to install. The Intel was not hard, just takes some patience and a 2nd set of hands would not be a bad idea.