Hi all, newbie here. Thanks for any advice and direction re: posting.
All I want to do is see what's on the old drive, specifically find out whether or not it has XP installed before I install it back into the tower it came from (a Compaq that has other problems not worth fixing if this IDE drive isn't bootable). If it has XP, fine - but it was set to slave.
I've connected the IDE drive, a Western Digital Protege (40GB), to my Win7 HP Pavilion Slimline via an Ultra "USB 2.0 to IDE/SATA cable adapter" with the jumper set to master as directed. I've tried plugging the drive in to both the front USB port and a back one. The drive spins up fine. I tried to boot from it on my HP and it won't do it.
No matter where the USB cable is plugged in, the Protege is recognized by BIOS, appears to be shown in the Registry but with multiple entries/weird prefixes, and shows up in Disk Management as Disk 1 but without a drive letter. I can't assign a drive letter to it in DM - the only option not greyed out is Delete Volume: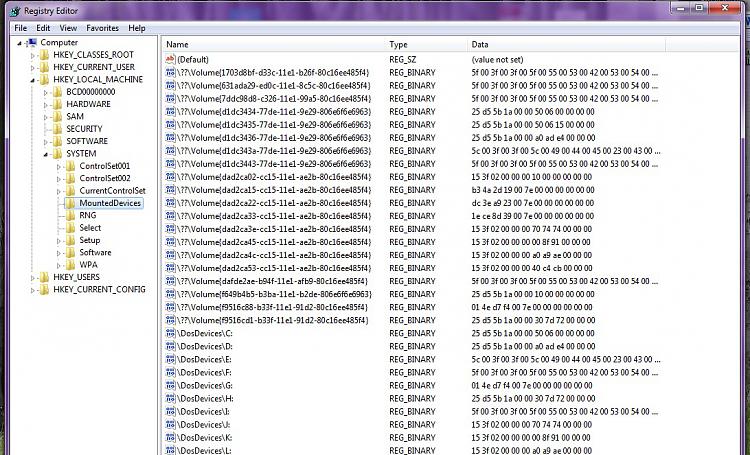 In elevated command prompt, the disk does not show up via the "list volume" command.
So. I think I read somewhere (been searching for an answer for 3 hours now) that you can't change the drive letter when it contains an OS. Is this true? Is there a way for me to assign a drive letter/examine the files on this IDE drive?
Thanks again.
Lisa