Hi Yankie007,
In my opinion and experience as also experienced and acclaimed by many, the HP USB Disk Storage Tool is one of the best formatting tool to overcome many of the problems associated with USB drives.
If it gives up I shall take it as the last word. As many of us have told earlier as also brought out by 4wd in the previous post, you should now give up on your Toshiba HDD and look to acquiring a new one.:)
At your leisure, you may download the HDD LLF Low Level Format Tool. Cick on the link below to download and save it.
HDD Low Level Format Tool ver.4.25
It is again a .exe file and you can straight away run it by clicking on it.( No need to run it as administrator but no harm if you do)
Screenshots: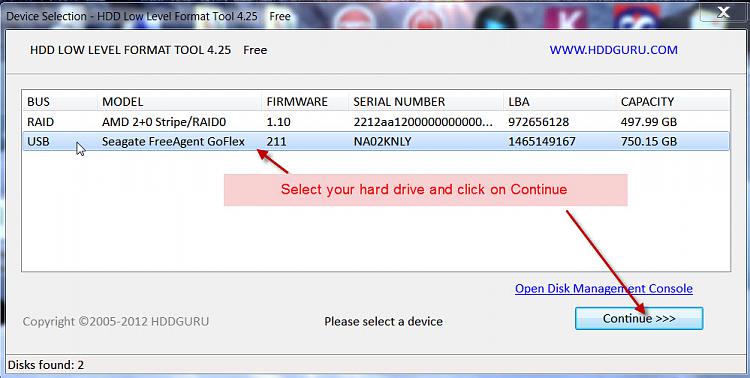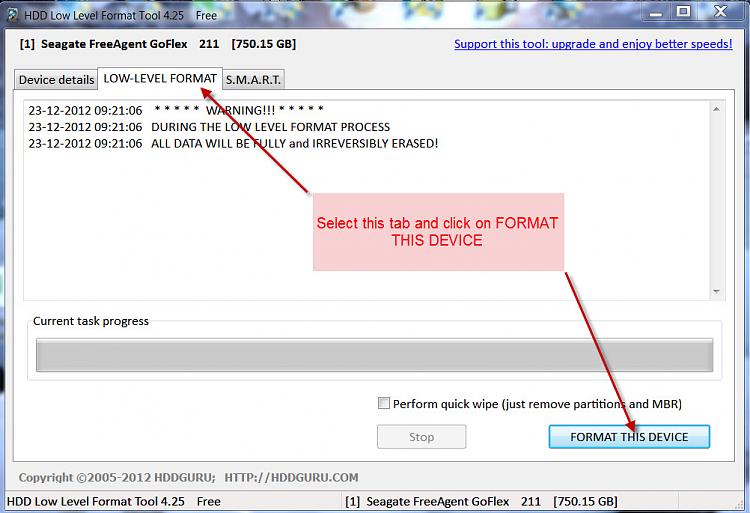 It will take quite sometime to finish writing zeroes to each and every sector and initialising it to the factory condition. You can watch the progress and any error messages. If it completes the job successfully - it will be a miracle if it does so on your Toshiba drive, which we would like to hear - you have to do a regular format ( think of the HP Tool)
Whether it succeeds or not it is good to know about the software with which you can clean wipe a HDD.