Dad just called and wants to know why his Fuji camera card isn't bringing up a box to import pictures when he plugs it into PC. I connected and sure enough the card is in Computer as a drive and readable, but apparently the autoplay setting has been lost after his printer was installed last week.
I'm in the Default Programs>Change AutoPlay settings but don't see exactly which one would be for the cam card, and am not sure about choosing Use Autoplay for all Media and Devices if that will scramble other defaults?
Here is how the defaults were set: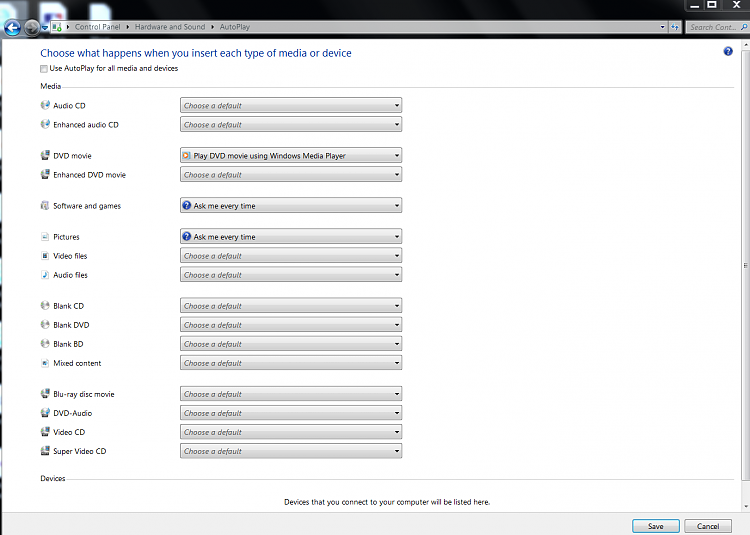 Here is how I'm inclined to reset them: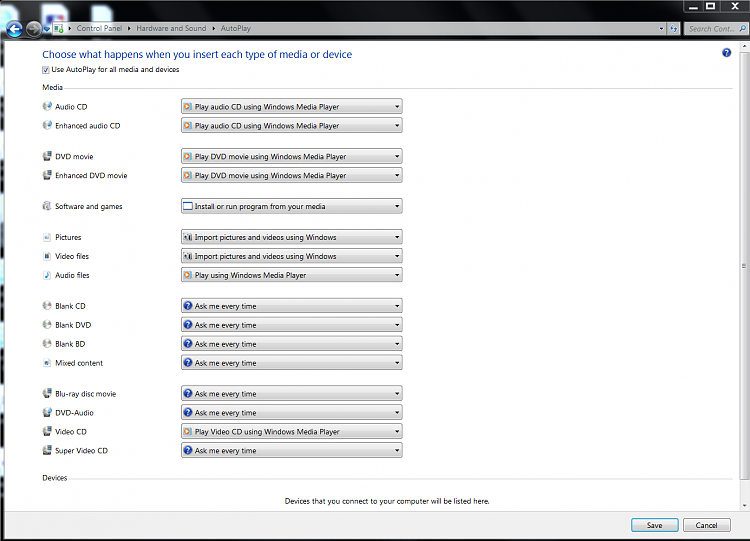 Any guidance from someone who's been through this is appreciated.