1.
Do not shift your ext. drive from one machine to another machine
. That can confuse the whole issue and you ( and me) will not know where exactly you are :). Stick to the machine on which you had the problem and try to fix it.
2. You had no intention of recovering any data and your problem was you are unable to format the drive. So the solution suggested was fully geared to achieving that without touching upon the data recovery aspect. Right?
3. In the lowlevel format tool you had perhaps checked
"Perform quick wipe (just remove partitions and MBR"
and then hit FORMAT THIS DEVICE. But our intention is to cleanse the drive completely by zero-filling all sectors to initialise it to the factory condition. So uncheck it and format. Then it will zerofill.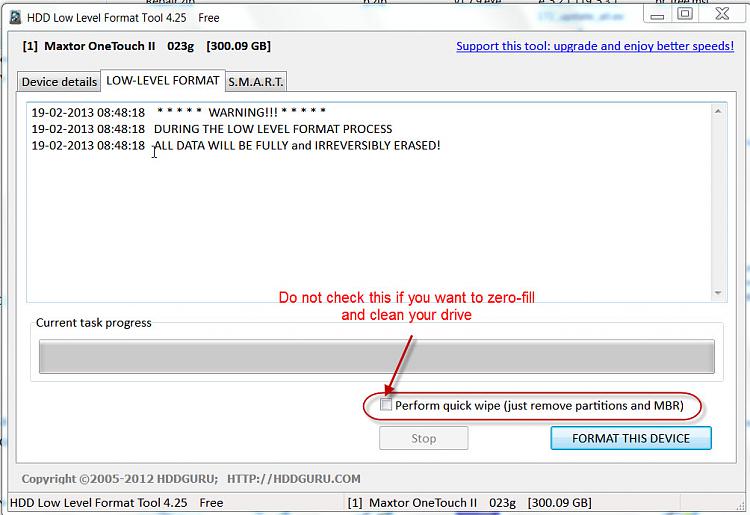 4. If you find the drive locked message, close the tool, safely remove the external drive and plug it in again. Run the tool. If it still says it is locked then shut down your machine,unplug the drive, reboot, plugin the drive and run the tool.
5. After the zerofill, run the HP tool as an admnistrator to do a regular format.