Hello,
I replaced the motherboard in a HP Pavilion
G62-407DX
laptop.
Specs
Now system info says its a Compaq Presario
CQ62-417NR
laptop.
Specs
It boots up with the Compaq logo.
How can I restore original HP logo and model number?
Both motherboards are stamped DAOAX2MB6FO REV.F, HP part no. 592809-001
I used the original
G62-407DX
2.60GHz AMD Phenom II P650 Processor 2MB L2 Cache on the replacement motherboard which had a 2.40GHz AMD V-Series Processor 512KB L2 Cache originally.
One board is stamped
HannStar
and the other has a
CB
logo (who ever that is)
Other than that the Processor locking mechanism is a little different (check picture) Kind of hard to see with heat sink attached.
Below:
Picture of replacement motherboard.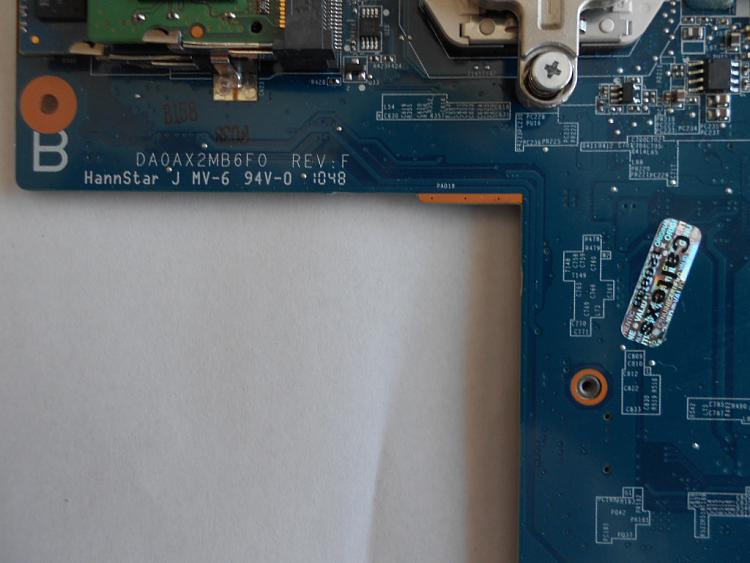 Below:
Picture of original HP G62-407DX motherboard.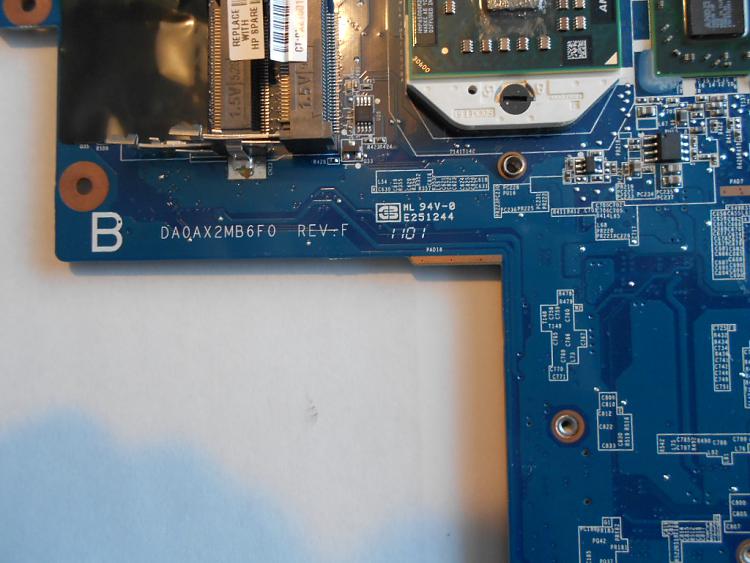 Do I need to reflash the BIOS?
All computer functions are running correctly.
Other than a slightly dim display.
Any suggestion appreciated,
Thanks,