Hello, Seven Forums! I've been lurking about for a bit, and have been able to find all the answers to my problems here just by searching.
Until Now.
I've been trying to create a hard drive partition to dual wield Windows 7 and Windows 8, but when I go to shrink C: to create the new partition, it says "Querying Volume for available shrink space, please wait..." for about five minutes. Now I'm fine with this, but when that finishes, I get this.
So, I mentally "Hmm" and head on over to my disk properties, and find exactly what I was expecting to find.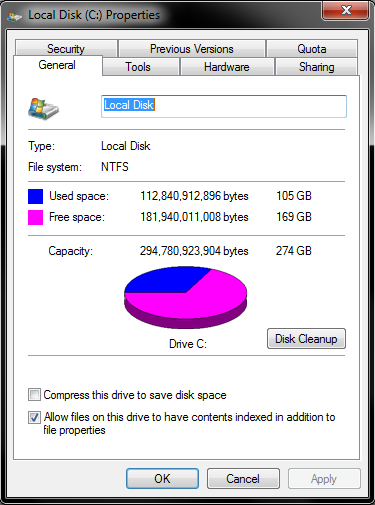 Next, I tried using the command prompt (Tutorial I clicked in Pic 1) to shrink the volume, but that told me there wasn't enough space either. What do I do? Smash my computer? Open obscure files? Abandon ship?