1.You said in Partition Wizard the external hard disk looked exactly as before.
For my own satisfaction and information, I would like to see the screenshot.
(Your previous screenshots were nice but now it is different and difficult to read though not impossible.)
2. You have selected the Disk. And it clearly says select the disk only if volumes are not available. So if volumes are available, select volumes and check.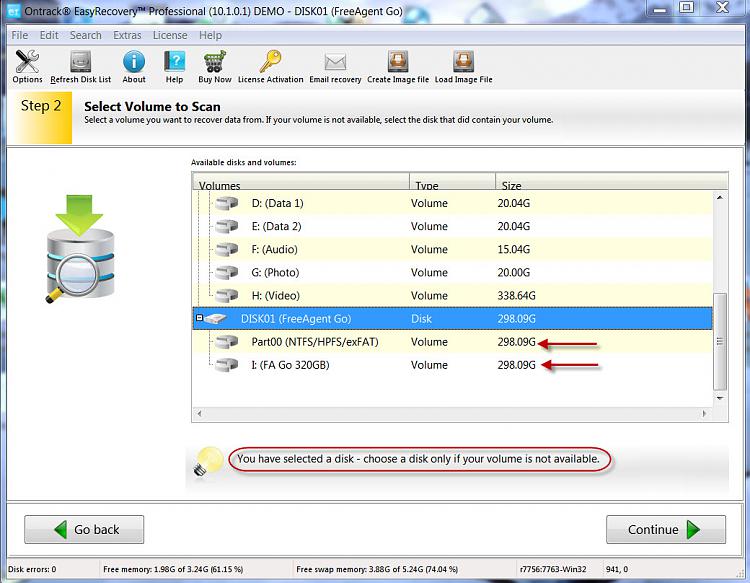 3. As one who had never used that software, I dare not give an opinion on the error message and give you a positive or negative answer. This is a commercial software. They also do Data Recovery Service as I gather from their website. So when you use the demo version, they may blow up even non-fatal minor inconsistencies and redirect you to their business. ( This is purely my perception :)) Since your friend has the licenced version you may try it on his/her PC. If you still get that message, I would like you to throw it open for other senior and capable experts here for their opinion, especially those resident in your country and in the know. ( I was trying to read some reviews on it, but couldn't find any time.)
In that direction, I would advise you to raise this issue, perhaps in the General Discussion sub-forum/Software sub-forum ( let the moderators decide where it should go after you post

) where it will get their attention. You may refer your last post in this thread or this thread itself there.
EDIT: If you are not averse to spending on a data recovery service, you may seek your opinion stating that fact since it will have a major bearing on any advice offered.