I've omitted the name of the first gen pico projector as this isn't meant to bash on them, but to highlight the differences of my P2 and a first gen pico. I think that would be ok since spec wise, the first gens were all pretty much within the same ballpark of each other.
After owning a first gen pico, looking at the PK102 and MPro120, the lumens did not improve much at all (wonders why's that). While both respective companies did make some improvements, it's in my opinion they weren't made where it counts. The P2 specs are 33lumens and SVGA 800x600 resolution.
As demonstrated by this video, the first gen is not great for text, esp when downconverting from a higher resolution screen. The SVGA resolution handled the downconverting much better.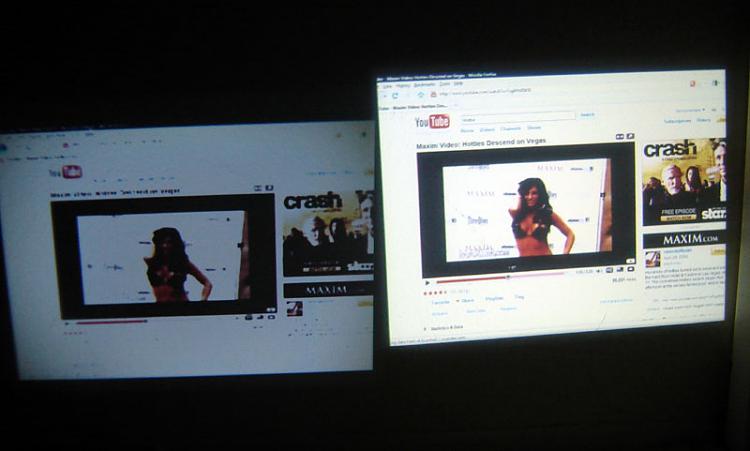 When watching videos, the first gen again lacks the crispness and clarity of a superior resolution, not to mention the better color contrast as well.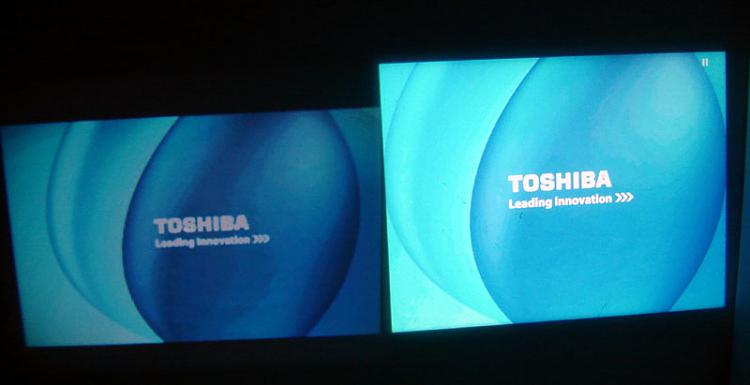 But if you're not looking at something too detailed, like large images, the only difference appears to be the brightness of the P2 projector.
Overall, the P2 is a very nice improvement over the first gen picos. Given that the other 2nd gen picos haven't improved much in terms of optics, I'd say this comparison could be fair to say they're perform the same as the first gen pico used. The aaxatech P2 has definitely made these picos much more "usable".