For Opera 12.16, you can install the WMP plug-in from here:
http://www.opera.com/docs/plugins/installation/#wmp
That link just sends you to here:
http://www.interoperabilitybridges.c...lugin-download
And that link leads you to this file to download:
https://msopentechsitestorage.blob.c...efoxplugin.exe
You should close all web browsers before installing that WMP plug-in.
Here is what you have now:
Installing the WMP plug-in will break the RSBP website: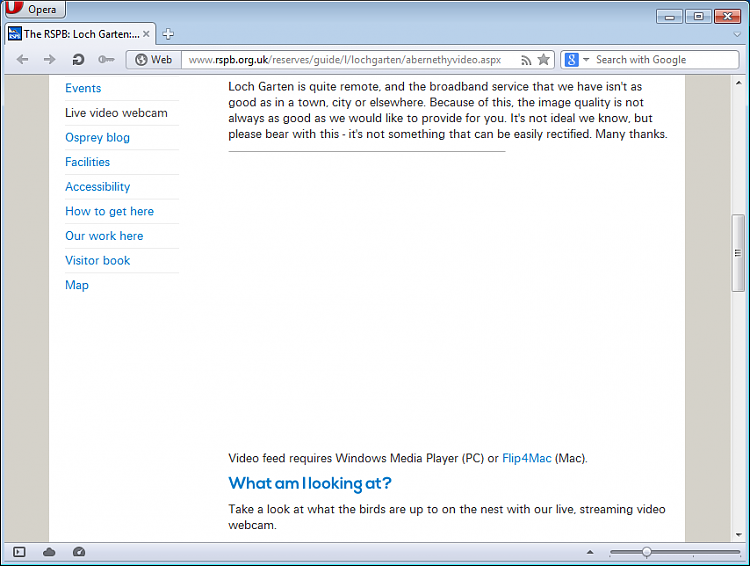 Nothing will stream from that website and maybe other websites that try to use the WMP plug-in via Opera. That is probably why Opera 15 has dropped support for that very old (2007) WMP plug-in.
However, if you want to use the file that I've attached to this post...
(carnyxlive.html inside carnyxlive.zip)
...you can get Opera 12.16 and the WMP plug-in to display the stream of interest: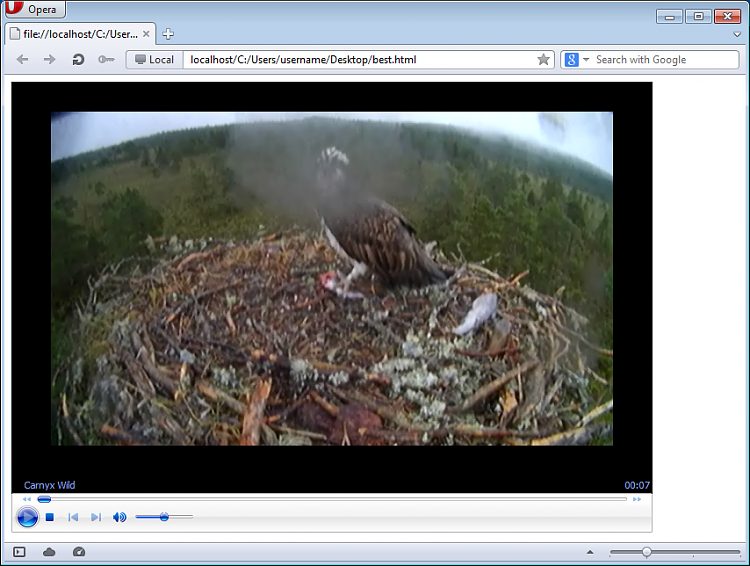 Just place the carnyxlive.html file on your desktop.
Open Opera.
Drag/drop the carnyxlive.html file into the Opera window.
If Opera is your default browser, then you can just double click on the carnyxlive.html file.
Using the carnyxlive.html file should help you avoid the issue that you mentioned in a PM about the RSBP website somehow shifting positions. WMP reconnects pretty fast for me via the carnyxlive.html file. I'm just not sure how many websites will not display embedded video streams once you install that old plug-in.
You might also want to consider uninstalling VLC and install
the 64bit version
... since you no longer need the 32bit plug-in for your Opera 32 bit browser.