When you select the drive/partition in PW
, all permissible operations should show in the left pane.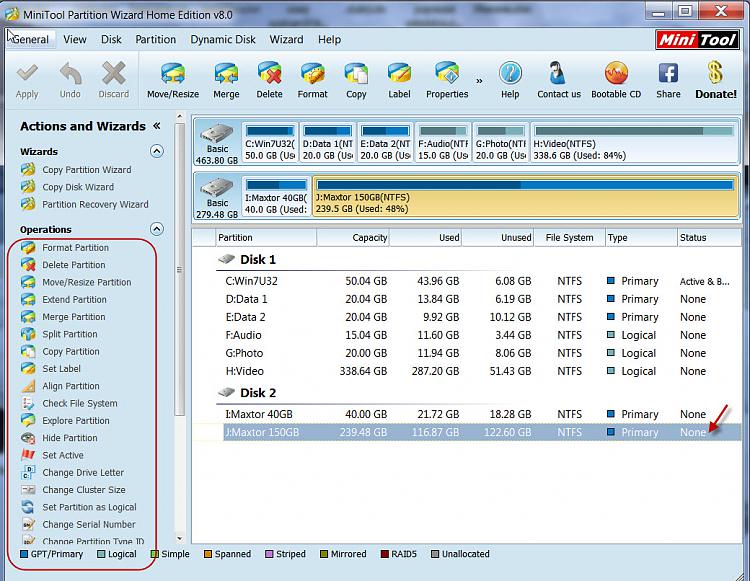 You will get the same Menu when you select and right click on the partition.
That is what you have got now. From the screenshot I could not make out whether all the items therein are greyed out. If those are all greyed out, bad luck. Since PW has decided that it is a bad disk, it is not allowing you to do any operations.
If so, go ahead with DocBrown's suggestion in post#10 and check your drive with the manufacturer's utility.