Thanks, guys. That picture is not the exact match of how my actual keyboard looks like. So it does have Fn functions. The Fn button is that blue one on the bottom left. But what appears as F1-F12 on the shot there have all the media functions. Heck, let me just make a picture of the actual keyboard. So here it is: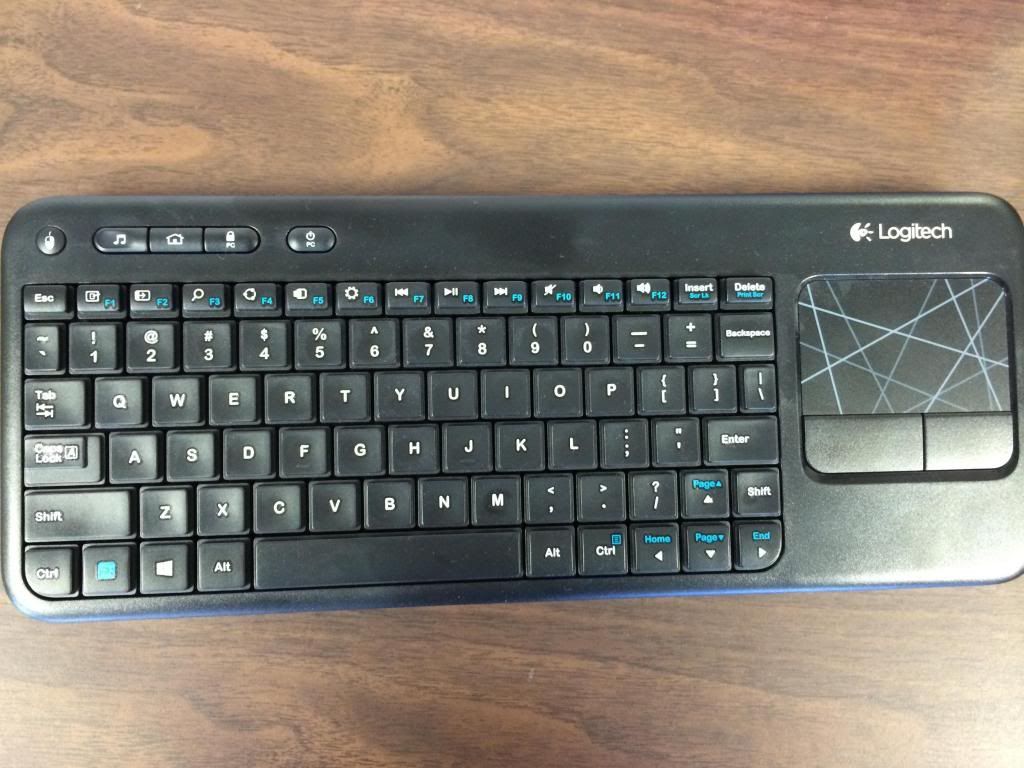 You see, we use it in the office for our DVR (Digital Video Recorder) and there're actually only two keys on the whole keyboard that are used the most: F to toggle full screen mode, and F10 for playback. I usually do it with one hand (the keyboard sits in a special enclosure) and as you can see hitting Fn+F10 with one hand is not that easy.
As for the SetPoint driver that was recommended above, I did try it, but it's totally useless. It does absolutely nothing in the form of function -- it simply adds a button to the system tray that in turn links to their web site and allows to check for updates. So nothing that I would need it for, so I uninstalled it.
I also tried doing the
keyboard mapping through Windows registry
but it didn't work for the keys I needed.
I was actually able to find out that if I hit F10 the scan code for it was AD (hex) and for Fn+F10 the scan code was 79 (hex). But when I add this to the "Scancode Map" registry key:
00000000,00000000,02000000,AD007900,00000000
It didn't do anything (even after a reboot.)