Hi Guys,
Recently had a problem with my external hard drive. Finally got all my files off it and did a format as that was the only way windows would pick it up.
However since i did the format it is only showing 2TB allocated and 700Gb unallocated and wont let me extend the drive.
Couple of screens attached. hope they help.
Overall View of Disk Management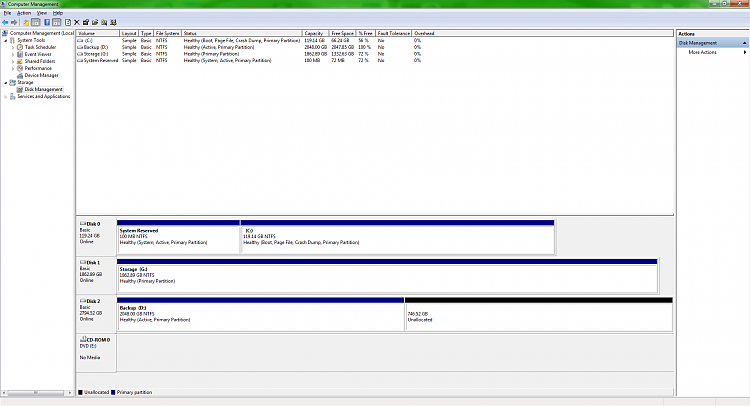 Right Click options i get