Here's another attempt at the screenshot: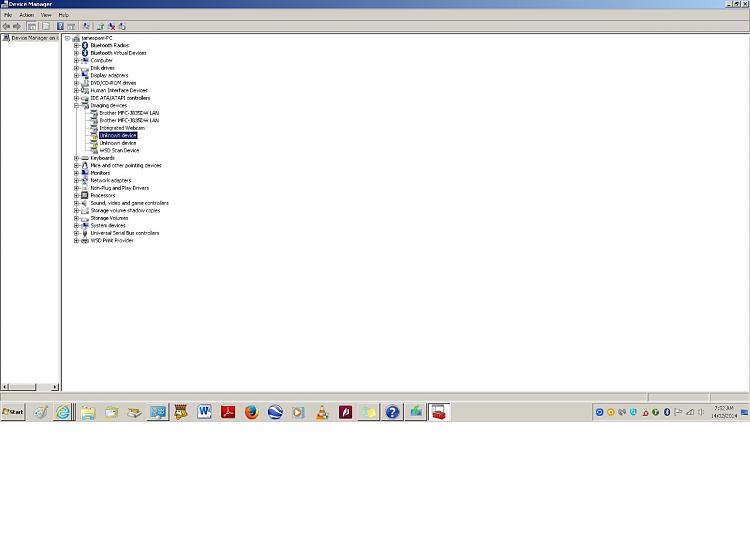 And a larger version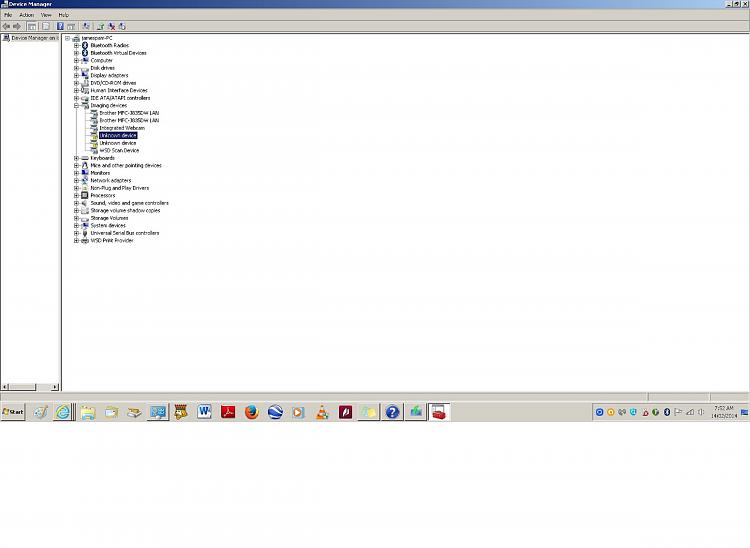 (it doesn't appear any larger when I preview this post?)
Anyway, back to my 'unknown device'. As I indicated, the only thing that's not working properly (as far as I know) is my Canon Powershot but that can't be what 'unknown device' represents, can it?
And, just to let you know, I'm using a Brother aio printer, scanner, copier, fax and the web cam that came with the PC is working fine.
Any thoughts?
Thank you for your help.