JohnnyScience:
You seem worried about using the Magician program with your new SSD. I don't think those worries are justified as I am sure there are thousands of people using it without any problems.
It allows you to adjust settings. optimise performance, install firmware updates & test performance etc.. I only run the Magician program when I need it, by having a shortcut on the desktop. I do not have it set to load on start up, or as a task bar icon. So I do not have it running in the background & I only run it when I want to.
I have attached screen shot of the Magician program menu for you to have a look at, so you can see what you can do with it.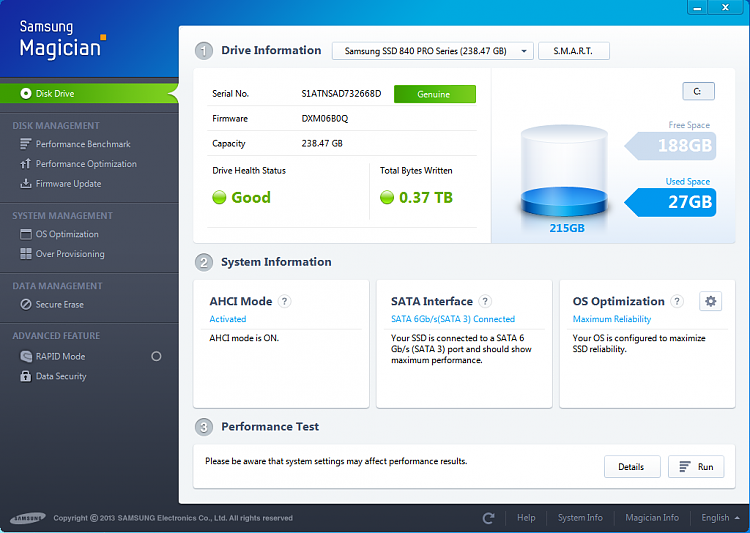 Personally I am not keen on creating a back up partition on my main drive, mainly because if it fails I lose my back up as well, so I cannot recover.
I think it's better to do a regular image back up to a separate drive & I use an external portable USB3 for that. I also use Macrium Reflect for the imaging & with Reflect you can create a recovery CD that can be used to boot the system, load necessary drivers so you can get to your backed up image for re installation. There is a free version of Reflect or a more advanced paid version.
I think if you disconnect all other drives & do a fresh install of Windows 7 it should be drive C, but this can be changed in Disc Management if needed.
Yes you should be able to transfer files from your old drive if required.