I started with this Disk Management screen dated 052214 which is attached below: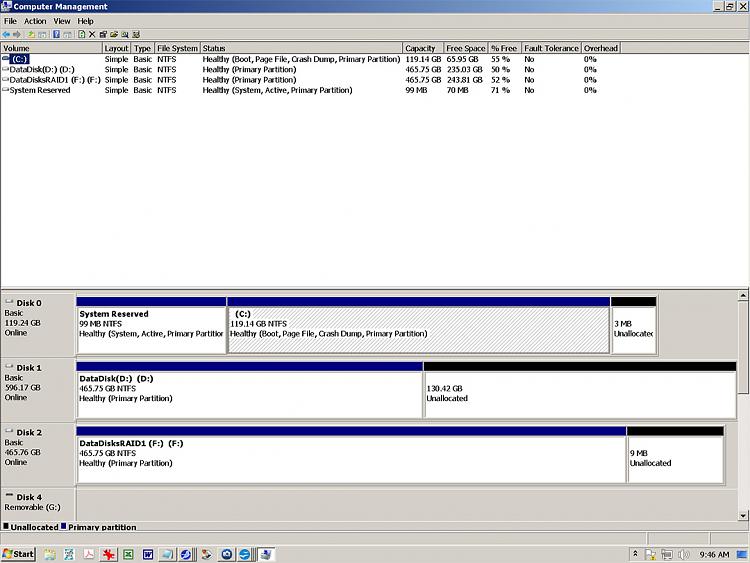 I want to recover, format as a single NTFS partition, the System Reserved disk (no letter assigned) at the bottom of the Volume list.
I right clicked on the disk and assigned it a letter.
Now I have the Disk Managment screen dated 052414 which is attached below: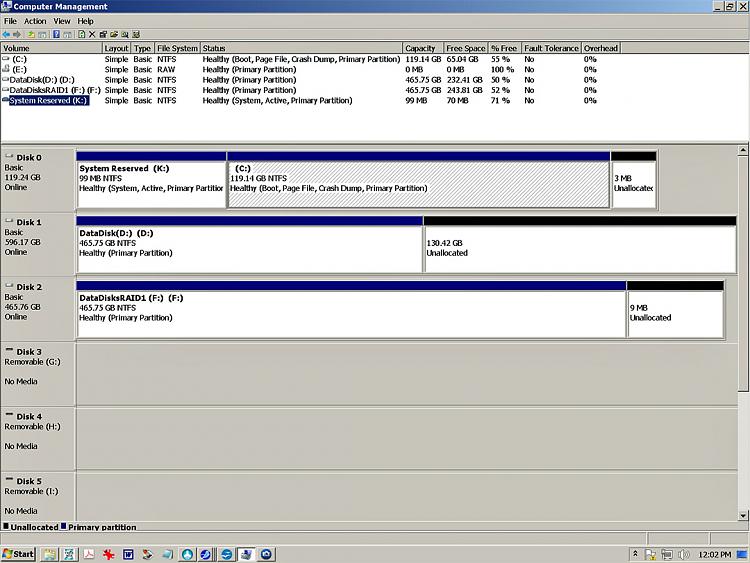 I am deeply troubled that it is now next to drive C: as part of Disk 0.
If I right click on it in the volume column (upper part of display) I see some options including 'format' and 'delete volume.' (See below:)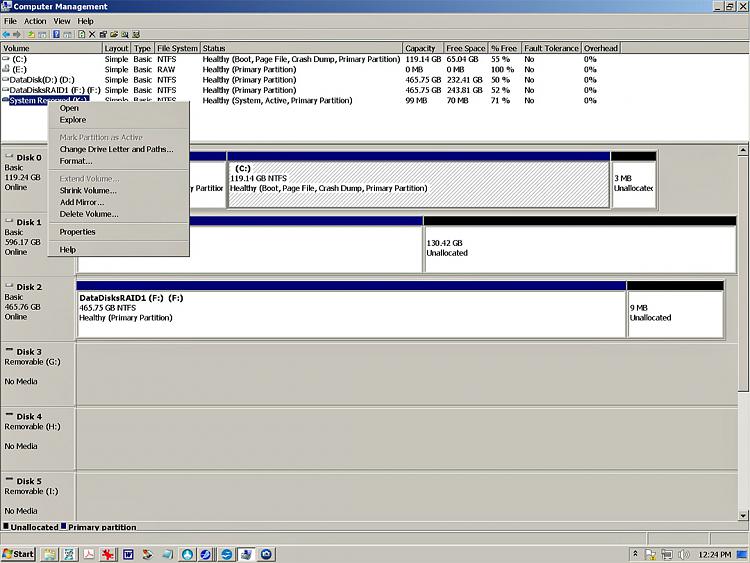 Should I graciously back out of what I've done? Should I 'hide' the drive letter to get back to where I was? If I shut down will the new arrangement prevent my next boot?
thanks
baumgrenze