Hi Canuck67,
When you boot into Parted Magic, by default first item in the menu is selected. Just press ENTER or wait for some 20seconds and it will start booting into Parted Magic. Wait. It may take a minute or two for the desktop to appear.It is optional to enter your time zone.OR just cancel that window to dismiss it.
To connect to the Internet and log into Seven Forums:
Click on the leftmost computer icon at the bottom task Bar . That is the start button to bring the menu. Go to Networking > Firefox will open your browser and you can log into SevenForums to communicate.( And yes this if only your ADSL modem/router is set to connect to the internet on being powered. In most cases I expect it to be so)
For Screen Capture: Go to Accessories>Screenshot. You may take a full screenshot/Active Window/region. You may save it in the default pictures folder or for convenience choose to save it to Desktop for easy access.( Just select the Desktop in the left Pane and not any alternative in the main body, and check the snapshot appears on the desktop to make sure.)
This post and screenshot is from Parted Magic.I saved the screenshot to desktop and uploaded it
.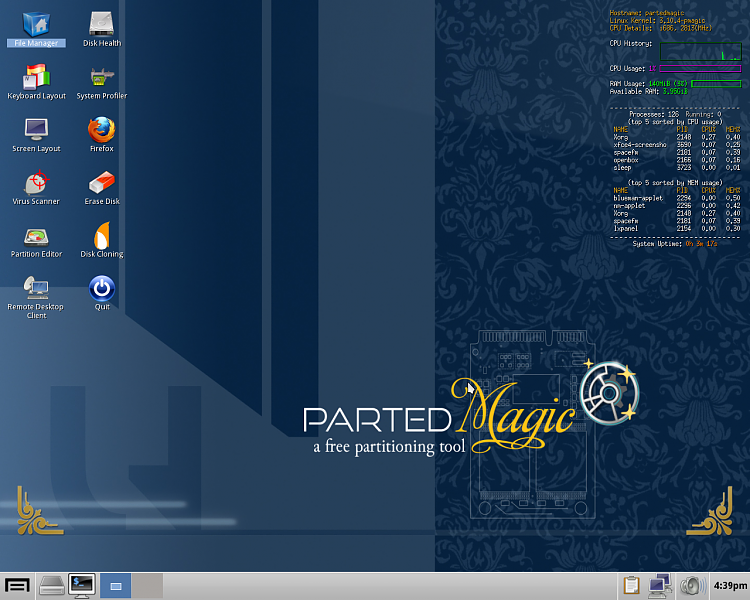 With this I would think, things will be easy.
As Anshad pointed, to disconnect your system drive is always safe. If you can communicate with the above instructions, I would prefer you do so.We would be safe.
From hereon follow the instructions already given by Anshad.
I shall come in only if I have a doubt. Not otherwise.