There seems to be a lot of misconception about what initialisation of a disk does.
When one initialises a disk and chooses MBR it merely writes the MBR code to the first sector.
The following screenshots were taken with the HDD completely wiped clean - all sectors written with 00.
When such a disk is connected and Windows Disk Management is invoked, one will be asked to initialise the disk.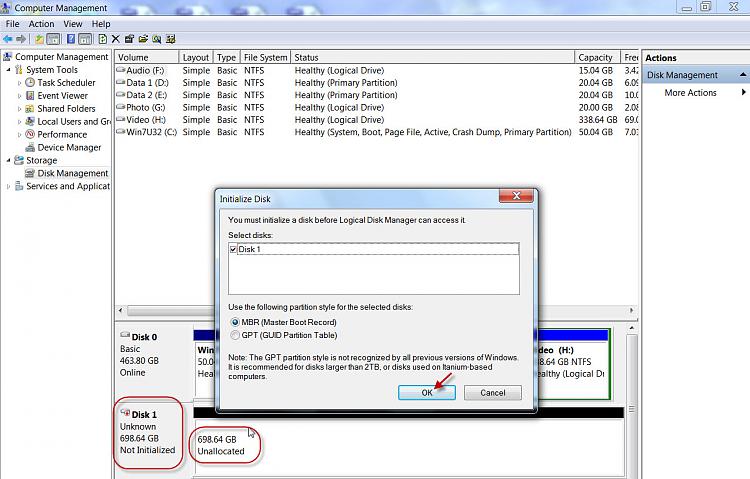 Choose MBR and OK, it writes the MBR code to Sector 0, which includes the Windows Disk Signature and Boot Record Signature.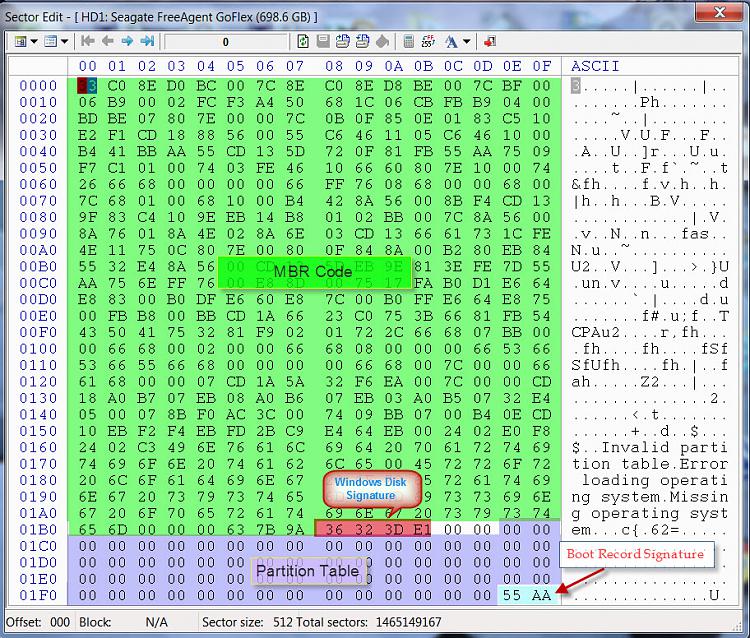 The only change that has taken place in Windows Disk Management is the disk is now Basic and Online. ( It is no longer Unknown and Not Initialised.)
Please note that
nothing has been written into the space assigned to the partition table
. All 64 fields still remain 00. So the disk still remains unallocated.
(When I started with this Primer on Partitioning on 26 Jun 14, I stopped at this and my attention got diverted. The following will be covered as and when I find time and free my HDD for further exploration.)
When one creates New Volumes - maximum four with MBR - for each new volume created a 16 field partition table for each new volume is written into the space allocated in Sector 0.
When subsequently one formats the drive to NTFS, a Volume Boot Record(VBR)/Partition Boot Record(PBR) - more commonly called the File System - is written into the first sector of each such partition.
So initialisation only makes Windows recognise the disk and brings it online.
OK, all this has nothing to do with OP's problem. I shall take a break now and will try to deal with it in my next post.