I couldn't find the information for your laptop directly on the web, but I did find something that explains HP power led blinking: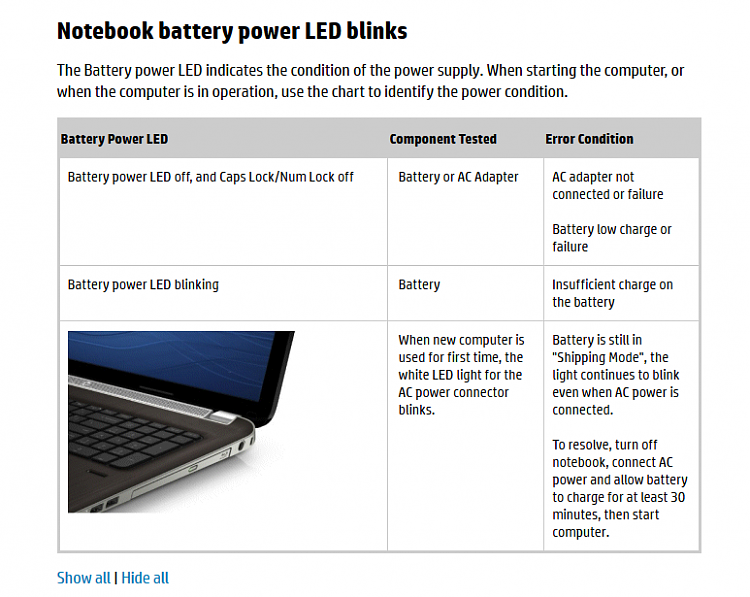 It sounds like either your adapter isn't providing enough power, or the internal voltage regulator inside the laptop is not functioning properly. I would take it to a service center or repair shop and have it tested. If it is the regulator inside the laptop, it's not something that you can fix.
In the meantime, do you have access to another power adapter that you can try to rule that out?