1. Do you have the manual for your Click Free device? If not download C2 User Guide for Windows from
C2 Content Backup - Clickfree
This will help you to understand on how to use it.
2. You should make a sincere and concerted effort to make use of the forum.
Clickfree and Kooboodle Forums
For example in the Search your issue field I typed " Why is my click free showing up as a cd drive?" And that took me here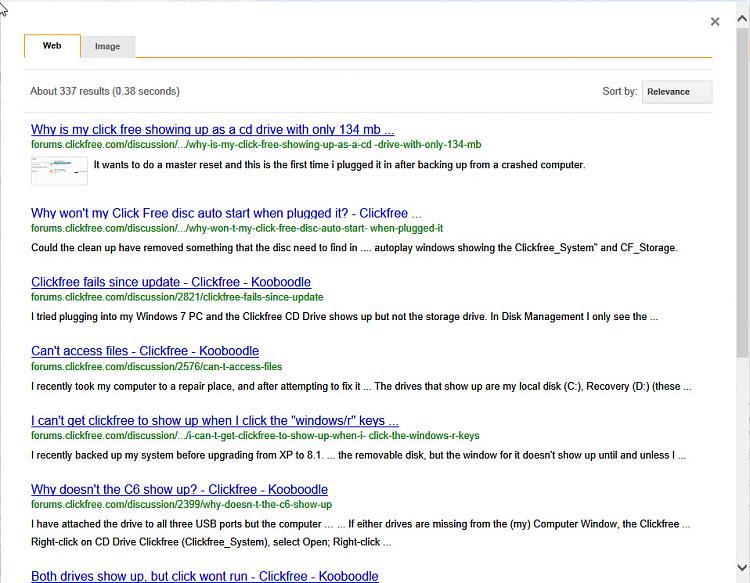 Click on the first one and see the suggested resolution. For any other issues too follow the same procedure.
As I told you it is a specialised device and we may not know how it is configured and the clickfree support may know and suggest resolution better. I am not a click free user but on your query played with their support and find that it is fairly comprehensive.
Follow the procedures laid down in the user manual in using it. For example I do not know whether you are permitted to create two partitions., whether you are permitted to format it as FAT32 or you should only format it as NTFS, Whether you have to have Autorun enabled to run clickfree and the like. If your concerns are not addressed in the manual, search the forum on the above lines or email them.(Please go through all that is stated here