Quote:
If it's not hardware, then it may be software: the operating system and the way it manages the data and structures.


The OP already tried the disk on another PC but the result is same so you can rule out anything related to software.
Quote:
If its hardware failure, why it happens sometimes ?
not all of the time ? Say like weekly 3 days its detected and 4 days it aint

It could be happen if there is internal contact issues between the logic board and HDA connector or dry soldering issues on the logic board. Like "mjf" said, make sure to backup any important when the HDD detected again and submit it for warranty . If warranty is over, carefully disassemble the unit and unscrew the PCB from the HDD. Then use a white pencil rubber to gently rub and clean the contacts.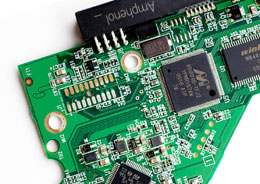 If you are lucky, oxidation might be the only issue and the unit may start to work normally again.