Only a partition from which one boots needs to be active and going by this dictum there is absolutely no need for a partition on an external drive to be active. Though an active partition on an external drive should not matter it is always safe to have only the booting Partition as active.
You can turn a partition active or inactive using diskpart.
Start > All Programs > Accessories > Right click on Command Prompt and Run as administrator.
Then: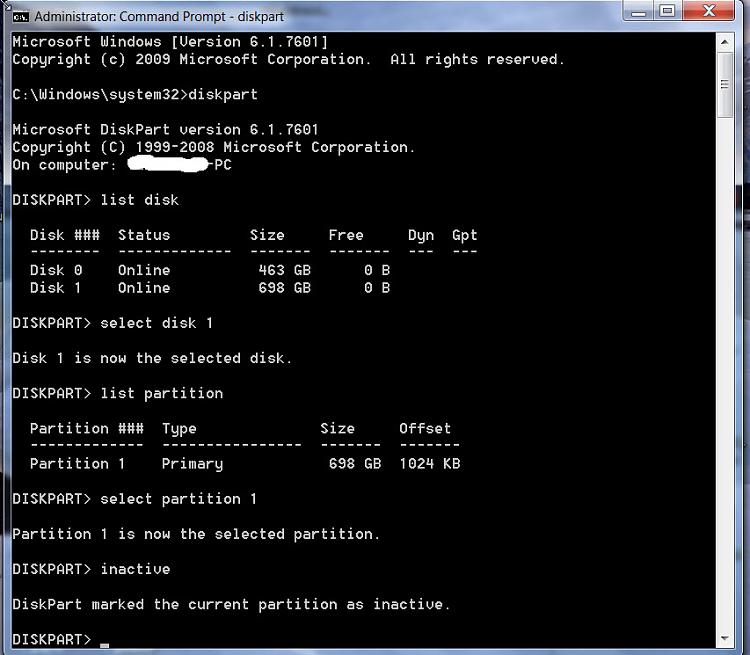 Be sure to select the correct external disk and partition.