Why have you started a new thread? You could have replied in the other thread
external hardrive error loading WA.FAT32
Anyway, as I expected your computer has been infected by the Short-cut virus.
We shall try to eliminate it using WinRAR. ( There is another thread in this very forum but at the moment I am not referring you there since you may get lost in it. :))
( You did not answer my question whether you ran any antivirus/malware scan and whether it found any malware and deleted it. You must read the post carefully and answer all queries so that we get the correct picture to be able to help you effectively)
Download, and install WinRAR evaluation version, 32 bit version if you are running 32 bit Windows and 64 bit version if you are running 64 bit Windows.
WinRAR archiver, a powerful tool to process RAR and ZIP files
Shut down your computer, unplug your external drive( if not done already ) and then boot.
Plug-in your external drive
while pressing the left Shift key so that autorun is disabled
.
Now run WinRAR and explore your external drive with it.
Post a screenshot of the contents.
Screenshot 1: Here my external drive is I: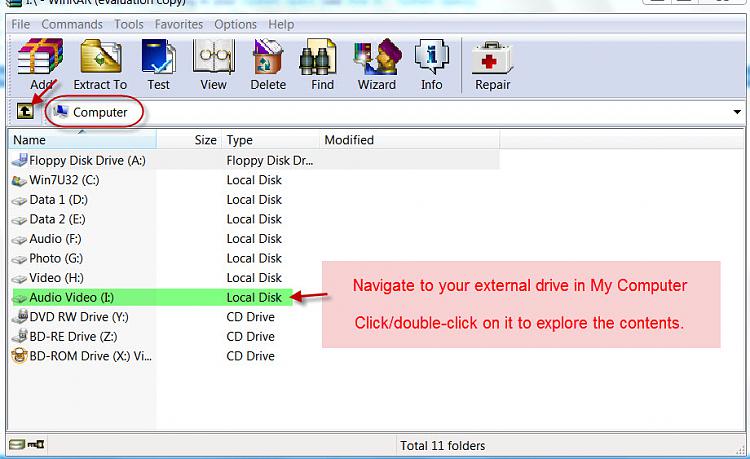 Screenshot 2: These are the contents of I: shown in WinRAR. In your case it may be F:
Post only this screenshot showing its contents.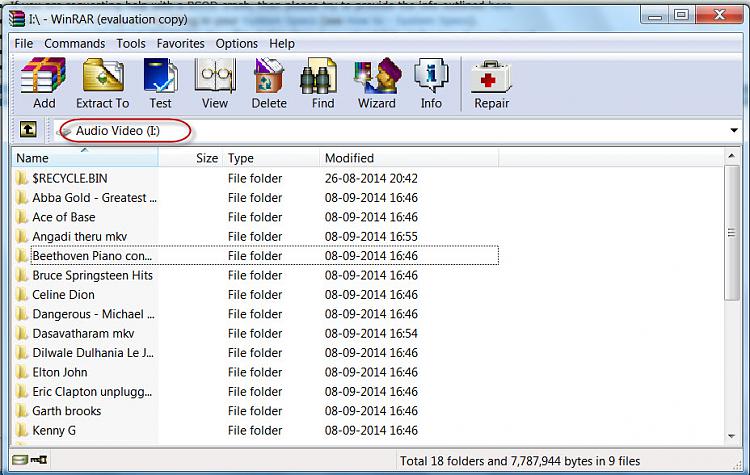 If you have any autorun.inf file in it, open it in NotePad and post its contents. In particular look for any *.exe file. Please note it down. Also post a screenshot of it.