Hi my Toshiba 2TB External Hard drive isn't coming up in My Computer, but it is saying it's all fine in Device Management although it is Unallocated in Disk Management.
So I'm using Partition Wizard Home Edition to fix the partition, or so I hoped. The program wont pick up on the device's unallocation, what it shows is this:
And when I do Partition Recovery Wizard on that disk, my options for it to begin recovery is this: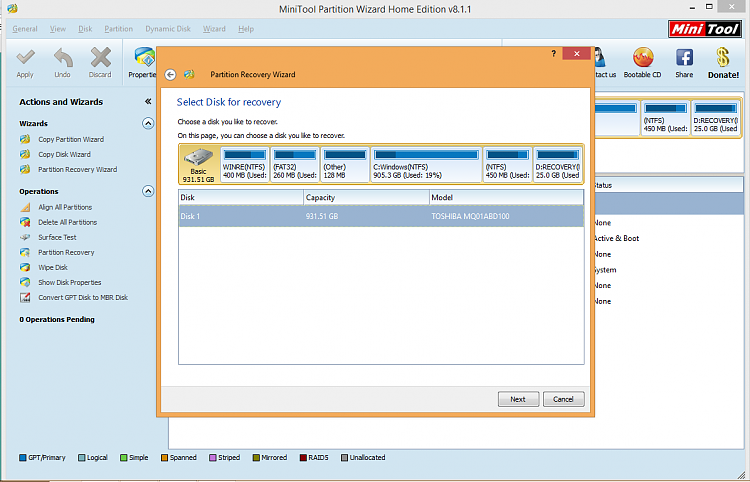 .
After it has found the files on that section it shows this:
.
Obviously when I tick the boxes for the supposedly recovered files they come up fine on the disk, but I still cant access the unallocated disk or get it to show up for me to fix.
Any tips, hints, tricks, etc would be greatly appreciated as the hard drive is filled with photos and videos I really don't want to loose and that was my back up drive of them, so they currently don't exist anywhere else.