Hi gd5583,
I have doubts whether you did it right.
For running boot sector repair and MFT Repair you should adopt the following procedure.
1st Screen: select "No log" [ENTER]
2nd screen: Should show all your drives with correct capacity.
Does it???? Post a screenshot
.
This is my 750GB external drive.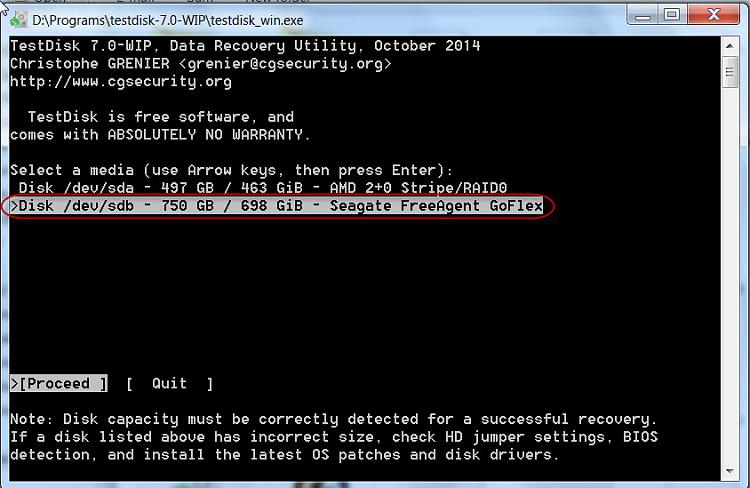 If it shows your external drive with correct capacity, then select it [ENTER]
3rd Screen: Select [Intel] - Intel/PC partition [ENTER]
4th Screen: Select [Advanced] - File System Utilities [ENTER]
5th Screen: Post a screenshot. The general procedure is that [BOOT] will already be selected, press Enter.
6th screen:IF Boot Sector, and backup boot sector OK you should select [MFT Repair] [ENTER]
IF NOT [Rebuild BS]