Hello everyone!
I've made my Sony VAIO into a dual-boot machine (Win7 64-bit and Ubuntu Linux) and I'm having trouble getting into the BIOS.
When powering up, even though I repeatedly press and hold down the DEL key it always goes straight to the GRUB menu: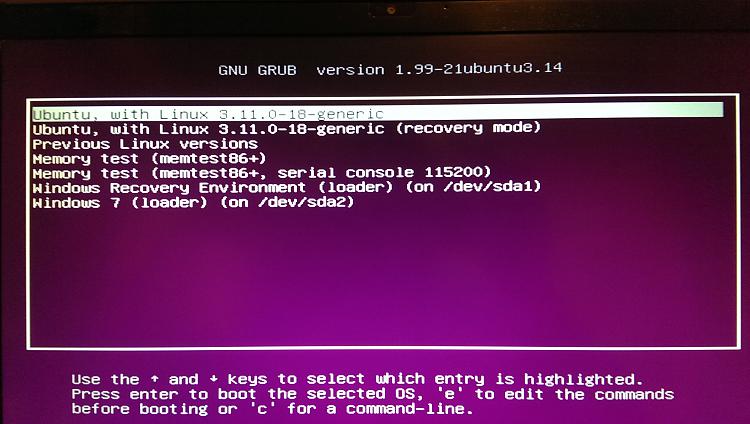 And then when I select to load Windows 7, I keep pressing DEL but it goes straight to Windows.
It doesn't seem to matter how fast I am on the keys - I can't get into the BIOS.
I have a should I be trying to enter the BIOS
before
getting to the GRUB menu, or
after
?
Also, (and this may be irrelevant) I've checked my registry to determine what kind of BIOS I have (HKEY_LOCAL_MACHINE / HARDWARE / DESCRIPTION / System ), where I found that the SystemBiosVersion variable = Sony - 20110905 BIOS Date: 09/05/11 11:20:58 Ver: 04.06.03
(I would have thought the BIOS would be something like American Megatrends!)
Anyways... is there any way I can get into the BIOS from Windows, i.e. after Windows has loaded? Do I have to remove Linux from my computer? I hope not!
Thanks so much for your help and have a great day.