I just got my first 3TB (> 2TB) HD.
I initialized it as a GPT Disk in Windows Disk Management (DM).
I created the partition in MiniTool Partition Wizard (PW).
Seeing a difference in DM and PW,
I cleaned the disk and then re-initialized and created the partition in DM.
If the partition is created in DM or PW, I get the same results.
See screen prints below.
PW it shows a 128 MB "GPT (Reserved Partition)".
DM does not show this partition.
Is that normal/expected ?
Why does PW show a partition that DM doesn't see ?
I'm wondering if this is a potential issue and I should re-initialize this HD as MBR ???
I'd like to have 1 partition if it's reliable, but 2 smaller partitions is not a problem for me.
I don't want to run into some "Gotcha" years later where I lose everything ...
There is no data on this HD that matters, I can recover anything on every device ...
This HD will be used for "Offline Backup", and not normally "Online/Connected".
Disk Management screen print:
Partition Wizard screen print: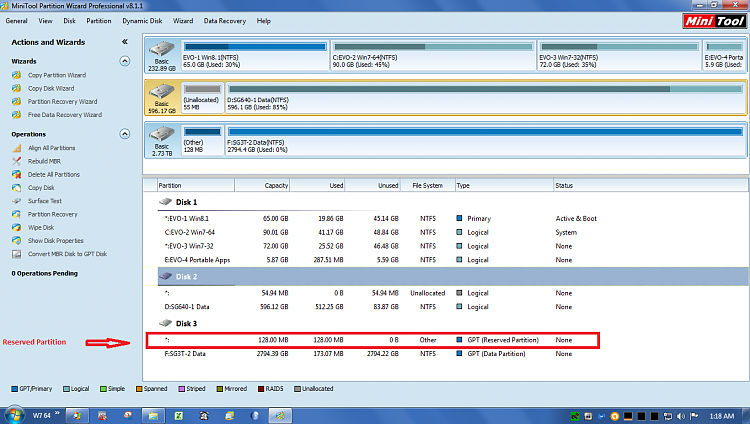 tyia, David