jumanji I'm also trying to understand. Please let me know if I understand correctly.

Once I initialize a drive all it does is wright a MBR code to the front of the drive. Nothing else if I stop at that point.

At that time I will be able to access that drive and all of its partition if their are any.

Does this apply to a C drive (Windows drive) and or a data drive?
That is a good question.
When the drive is initialised, it not only writes the MBR code but also zeroes the partition table.( though we say it only writes the MBR or MBR Code)
However one can always rewrite the Partition Table with Partition Wizard if the partitions existed and the partition table got eliminated when initialising.
( In OP's case no partition could be found and therefore data recovery becomes a necessity. Initialisation is recommended so as to bring the drive online and PhotoRec running on Windows can see an online drive.)
Strictly speaking, no MBR is needed for data drives since they need not boot. However those will still need Windows Disk Signature and Boot Record signature - which are considered part of the MBR code.
This will be seen in the following screenshot, where I zeroed Sector 0 in the external drive eliminating the MBR Code and partition table. Partition Recovery Wizard then found the partition and wrote into sector 0. Drive accessible now only with Windows Disk Signature and Boot Record Signature and of course the Partition Table, all written by PW.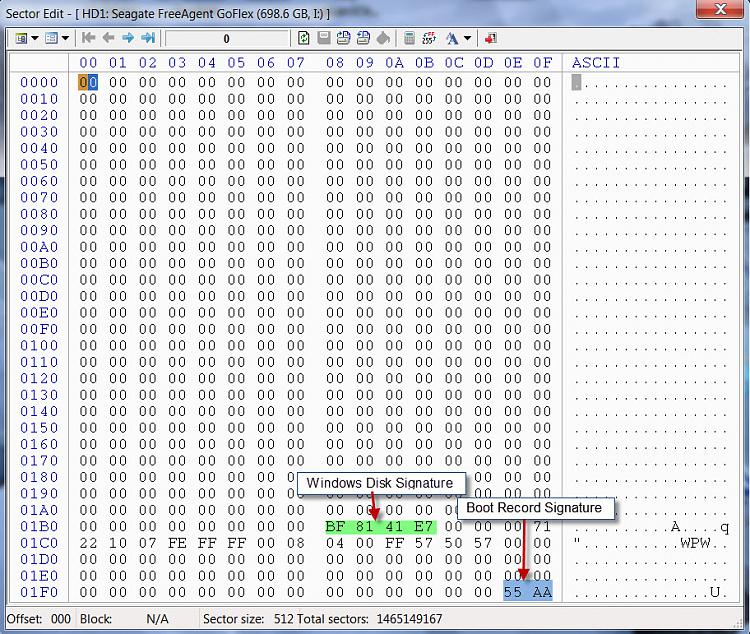 Windows however will always write the full MBR Code to all drives sans the partition table. Partition Table gets written only when one creates new volumes. Even at this stage no data will be lost since the partition table is written into sector 0.
The final point: if one saves sector 0 (512Bytes) for all his MBR drives using bootice, he only needs to restore it with bootice when Sector 0 gets corrupted and the drive becomes inaccessible. This is a simple procedure for all data drives.