Hi.
I have a Seagate Goflex 500GB external hard disk. When I connect it to my laptop, it doesn't appear in my computer, and I have attached the screenshots of Disk Management and MiniTool Partition Wizard.
The hard disk is behaving this way when I removed it from my laptop while it was copying a file.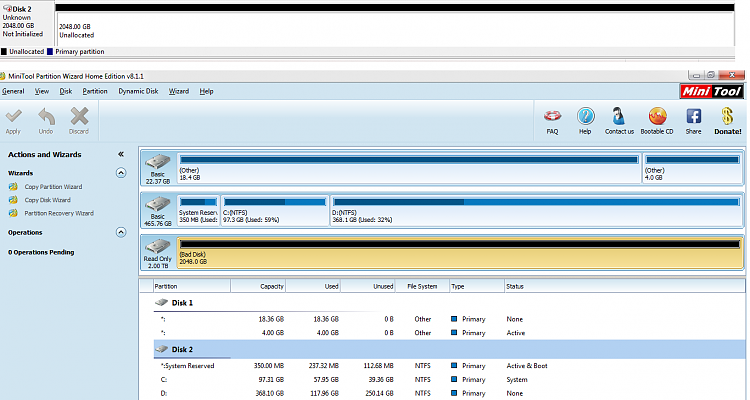 I do not need any data.
I just want my hard disk to start working again.
Please help. Thanks in advance! High hopes!