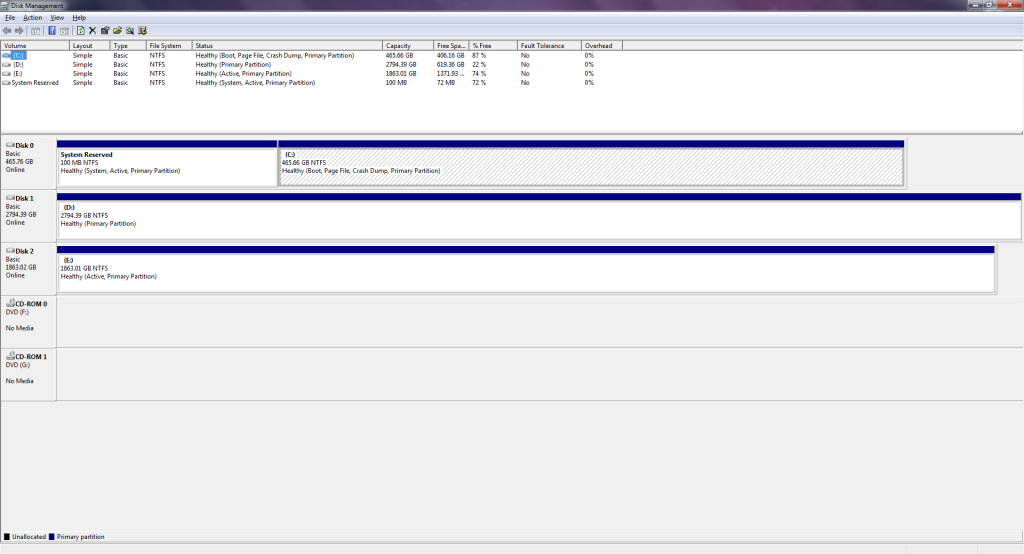 Can anyone have a look at my Disk Management screenshot and help me with my C Drive?
The C Drive works as usual but it worries me by stating the status as
"Healthy (Boot, Page File, Crash Dump, Primary Partition)".
I google searched "Page File" and "Crash Dump" but couldn't find anything useful.
What are they indeed?
Thank you.