Hello to all, I'd like to ask for some help about my laptop which suddenly died yesterday.
The past week or so I suddenly started getting the BSOD with the dxgkrnl.sys. I did a driver update with multiple older versions in which the bsod still occured, reinstalled Windows and it still would occur mainly when gaming. I play TERA and Starcraft often so I think something might've overheated and burned? I have a mini personal fan that I direct towards my laptop when I play games but sometimes I forget. I tried searching for solutions for the BSOD in which I came across this thread
https://www.sevenforums.com/bsod-help...gkrnl-sys.html
so I tried the Furmark test. It was then during the test I left on that I heard a poof and my laptop died. So, today I took my laptop apart to see what happened and here is the motherboard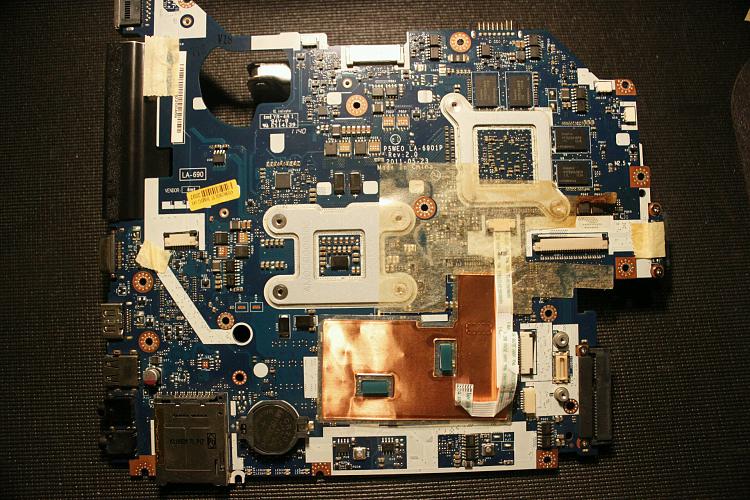 top side.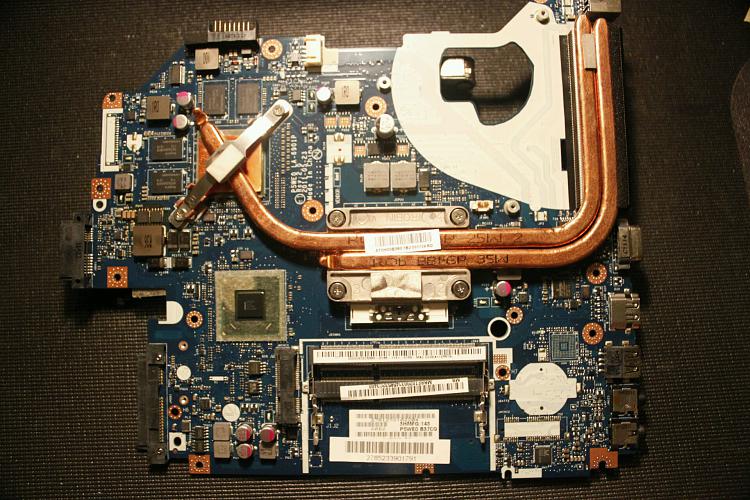 bottom side. Everything seemed fine except for some dusts. I tried looking for anything unusual which I then saw this
top side.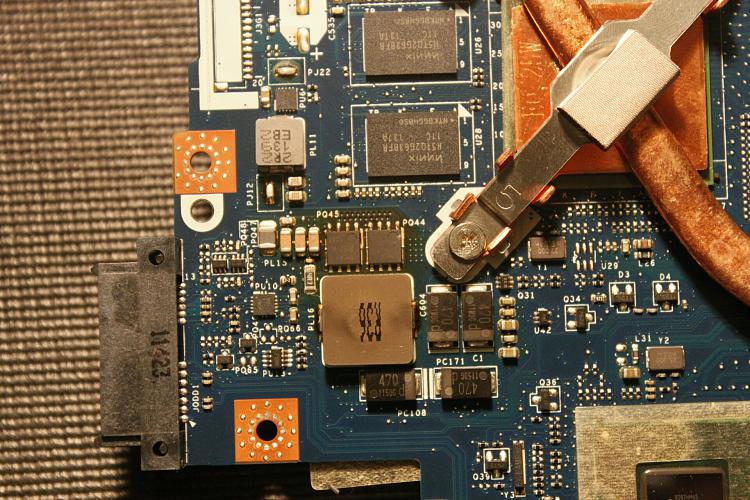 bottom side. The area around it seems darker so I think something there burnt or can someone help clarify? If it's the motherboard then does that mean I need to replace it?