This is my first time encountering such a strange issue, I don't really know how to describe it and googling doesn't really turn up much either (most just say auto-adjust display but this is a HDTV) so here's a pic.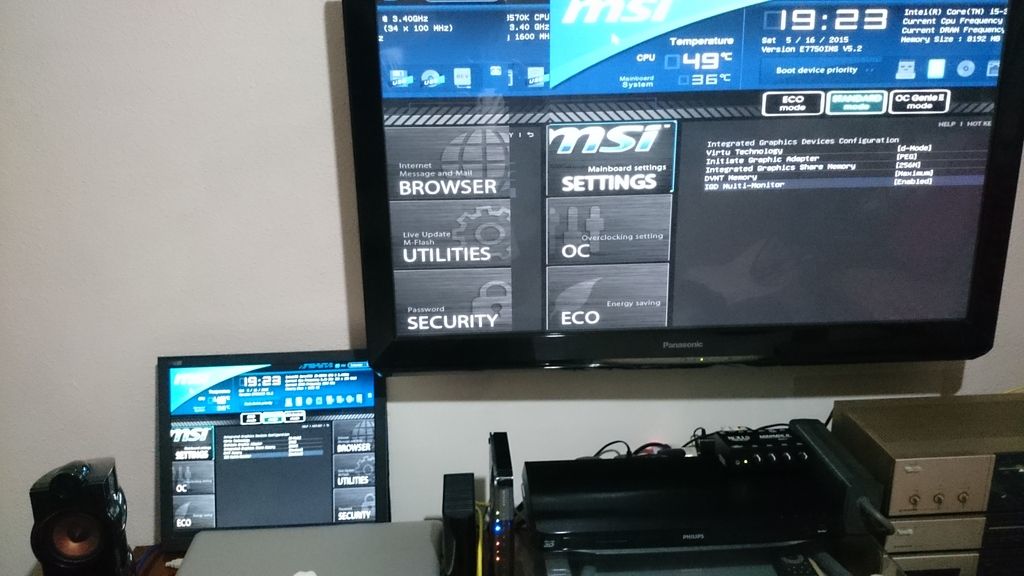 MSI Z68A-G43 (G3)
i5-3570K (not overclocked)
Powercolor HD7850 PCS+ 2GB
In fact, I connected the small screen just so that I can read things in the BIOS properly. It's connected via MiniDP > VGA.
Tried connecting the TV using:
HDMI direct
DVI-D > HDMI adapter
MiniDP > HDMI adapter
Also tried 16:9 overscan on/off, it only makes the image bigger/smaller.
All the same. TV got no VGA input to test, not that I'd want a VGA connection anyway, for quality reasons.
The issue persists from boot up through post and Windows logo loading screen. Windows login screen onwards, all is well. I have updated with the latest 15.4 Catalyst drivers. Chipset drivers are also current. The issue does not appear when using onboard video.
Does anyone know what's going on please?