Hi
My motherboard got a port called Mini PCIE. It looks similar to the standard PCIE port but is much smaller (I guess that's why it's called mini

) AND it appears to be tilted 90 degrees to the right if I'm right. So I would have to place the card vertically. Space seems to be limited. Of course I could be wrong on that.
Board type is MSI AM1i
Photo is below. The port in question is just next to the two SATA data ports. (actually on the left, in the second pictures)
I'd like to install a Wifi card there. Please tell me. How and where?

Where am I supposed to place the antennas? Do you know any good cards? I didn't buy the card yet, only the motherboard

Thanks a lot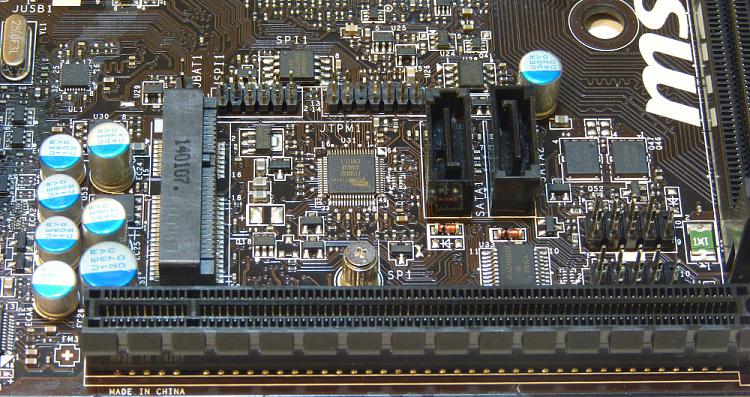 ^^ The mini PCIE port is just above (again, next to the white-blue capacitors and left to the sata ports), and lies vertically in the picture with a number tag written to it