Sorry, I waited for sometime for the screenshot and then went off to bed.
In the screenshot I can see only one valid lost/deleted NTFS partition named
NAS Server
( the second one) but it shows used size of 219.42MB. So you will not find any files on it even if you recover that partition.
Scroll down and see whether it shows any other NTFS partition with substantially large used space.( You must be knowing how much the used space would have been). All other entries in the table like Starting LBA, Ending LBA, Size should remain more or less the same.
If you do not find any such partition, then there is no hope of recovering that partition and restoring your drive.
1. Try what DavidE has suggested for data recovery.
2. You can also try to recover the data using PhotoRec. But if the majority of your files are in .vob, those cannot be recovered. .iso however can be recovered. See list of file formats that can be recovered here
File Formats Recovered By PhotoRec - CGSecurity
If you decide to try PhotoRec a guide to familiarise yourself here
Guide to using PhotoRec recovery software.
3. You may also try the trial version of GetDataback simple
https://www.runtime.org/data-recovery-software.htm
If the trial version shows all your files, you may have buy a licence to copy those.
Finally, if you have decided that the data is not that important and worth all these attempts, then run diskpart clean all on the correct drive wiping it clean and then format it. Of course take care that you do it on the right drive.( Remove all other external HDDs)
For a clean all I always suggest HDD LLF Low Level Format Tool
HDDGURU: HDD LLF Low Level Format Tool
With a Graphical User Interface the chances of performing it on a wrong drive is minimized. You can also watch the progress - not possible with diskpart cleanall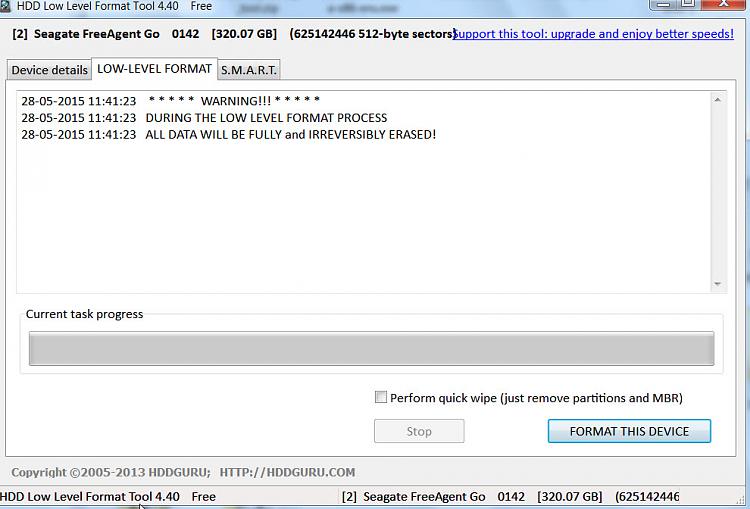 After the LLF format, you have to do the normal formatting.
I have finished blowing my conch. :) Good Luck
Note: In future please upload the screenshots to Seven Forums servers and not any third party servers. Please read this and practice
Screenshots and Files - Upload and Post in Seven Forums
Help us to help you.