So, I'll be using my pc like normal, and randomly my 2nd HDD will just drop off, and I'm not sure why. When it does, my PC's HDD LED is always on... I don't get it. I don't think the hard drive is bad nor do I think the cables are bad, what should I do? Should I try a cable switch? Should I clean the connections? I'm lost. I ran a HDD diagnostic and the test passed recently. This is what the HDD activity light looks like: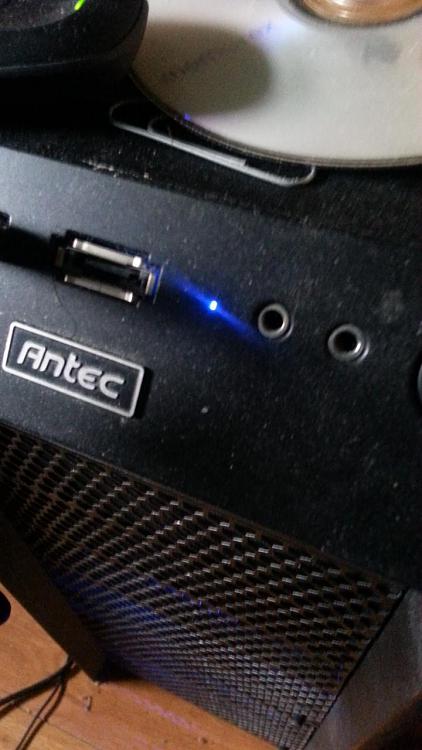 It just stays always on like I said. If I reboot that solves the problem, but that's only a temporary fix.
The drive is Western Digital 1TB Caviar Green drive, and the model is wdc_wd10eads-00m2b0. I've had the drive for quite awhile, and it hasn't really given me any problems until recently.
Setting 'turn off the hard drives after' setting in power options to 'Never' doesn't solve the problem either.