My instructions were very clear.
"After that click on the square at the left to put a tick mark and post the screenshot to show how the preview map at the bottom shows up.After these three screenshots Cancel and close PW as before."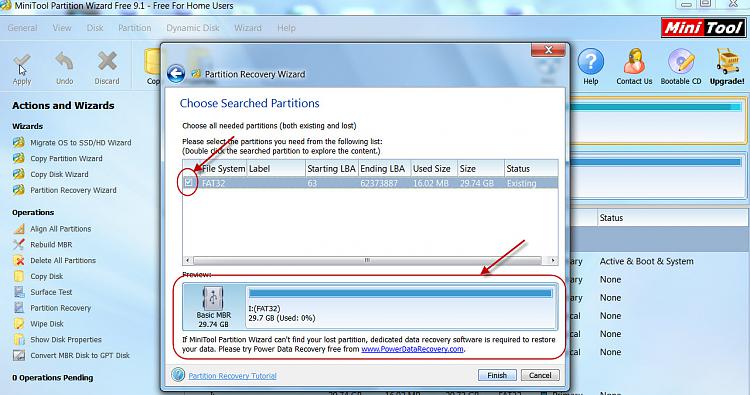 I never asked you to click on Finish. By jumping instructions, or not carefully following it and doing things on your own, you are making any recovery difficult. I do not know what you did further. Did you say Yes or No?
Please repeat Quick Scan and post the screenshot like the one shown above. After posting
click on Cancel and close PW.
Am I clear?
Data Recovery is not a joke. One wrong click, and you will be worse off and spoiling any chances of successful recovery.