Western Digital "My Book 1111" - 1TB external HD, 2.0 USB external HD;

Some time ago I partitioned the above external HD into three separate and distinct Drives - Drives (G:/), (H:/) and (I:/) - see attached diagram below.
I now wish to remove all the data from those drives, and copy all to another and different external hard drive. Reformatting happens after I manage to add the data to another storage external HD.
Once the reformatting (NTFS files system) is done, I want to restore the external HD to its original state by combining all three fields. This snip shows what I wish to do.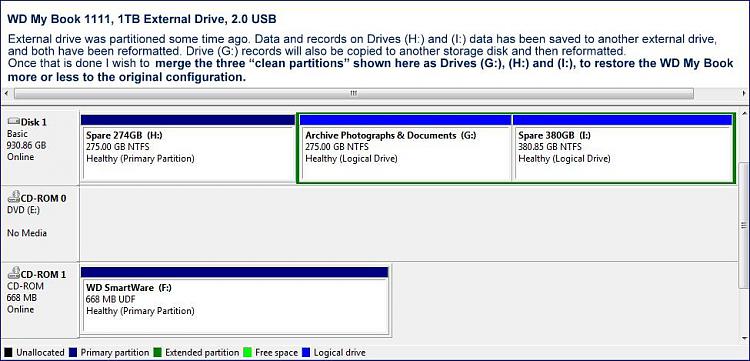 Please advise best method