Sorry, I do not understand what you have said.
When you run the program it will immediately start scanning for the drives to identify those and then present a screen showing the detected drives like the one below.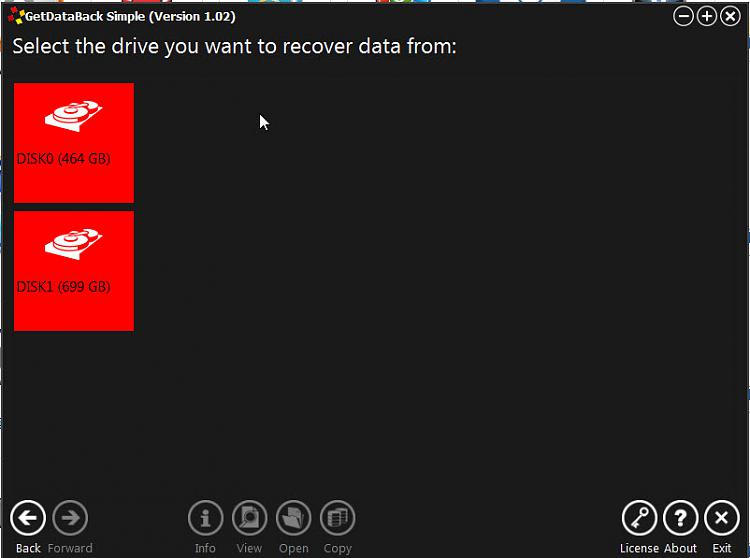 In the above screenshot it found my two drives in a split second and presented the above picture. The first drive is my 500GB system drive and the second one is my 750GB external drive. ( There was a text message "Found drive1 .....,Found drive 2. ....... but it flew so fast I couldn't capture it.)
Did it find your two drives and present a picture like the one above? If you got it post a screenshot.
If you do not get this picture it means it failed to detect and identify your external drive.