My HDDs- one system and one external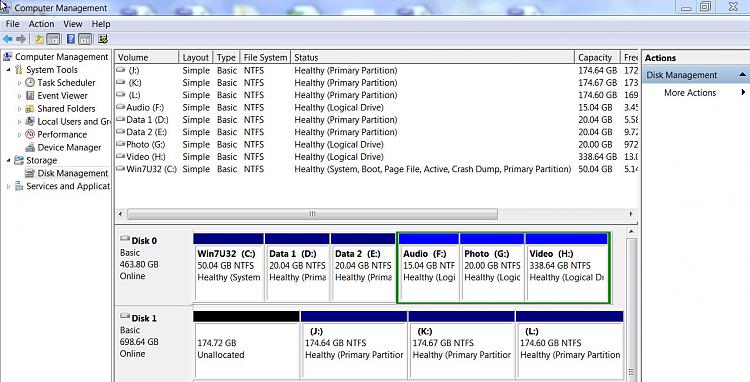 TestDisk Screenshot:
Can you see someone calling shots as Drive C, Drive H etc.? :) Are those not partitions in the disk?
I give instructions to the OP: Choose Disk not Drive
When you see in WDM a formatted unassigned space/volume/partition - call it by any name you like - do you say assign a drive letter or assign a partition/volume letter?
Do you say change the drive letter or partition letter or volume letter? I shall keep watching your posts.:)