The screenshot below shows my trial 750 GB drive on which I had deliberately made my fourth partition RAW. It has data on it.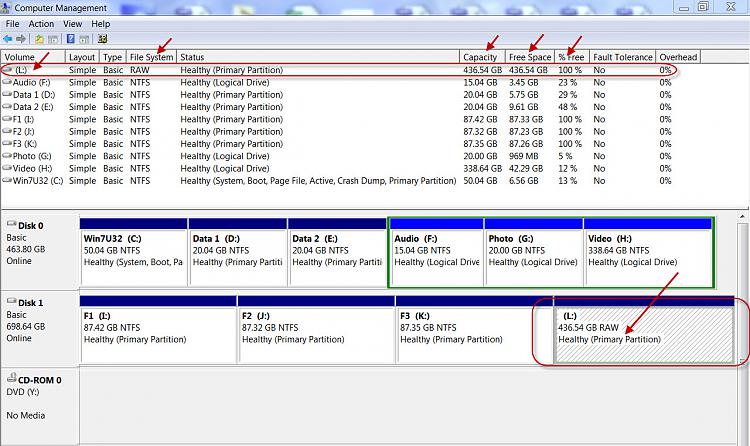 I made it RAW by corrupting the Volume Boot Sector ( Partition Boot Sector) of that partition. You may note that it exactly replicates your laptop disk except that your disk has only three partitions and the third partition is RAW. For the present I am assuming that the VBR for that partition has been corrupted. A corrupt MFT also can make the drive RAW. We shall come to know which one is corrupt as we proceed.
For the time being you need not connect another external drive to copy the data from your external 500 GB laptop drive. We shall reserve it for later, in case we are unable to make the boot sector good and restore the drive.
You will now run
testdisk_win.exe
with your laptop drive USB connected to the tower
.
Follow the instructions given in the following Screenshots
First Screen:
Second Screen:
Third Screen:
Fourth Screen:
Fifth Screen: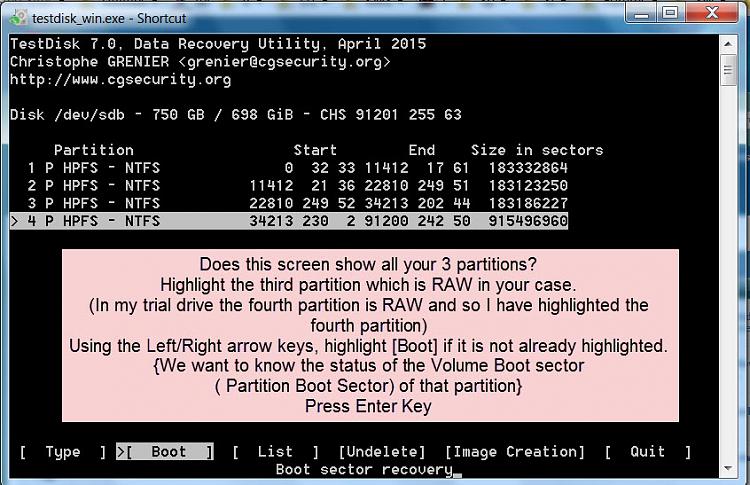 Sixth Screen: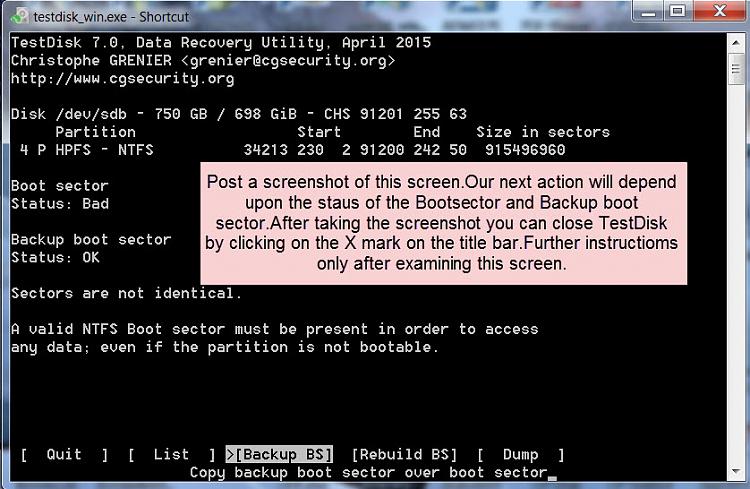 At any point you have any doubt, stop , post the screenshot and close TestDisk by hitting on X in the title bar of TestDisk Window. You can run it again after clarifying such doubts.
Also if you get any screen other than what is shown above, stop, post the screenshot and close TestDisk.
Do not make any assumptions and move forward if in doubt.
There is no need to hurry up things. You can do it at your own pace and time. During my daytime I keep peeping into the forum every now and then ( unless I have gone out on a short errand) and will catch you.