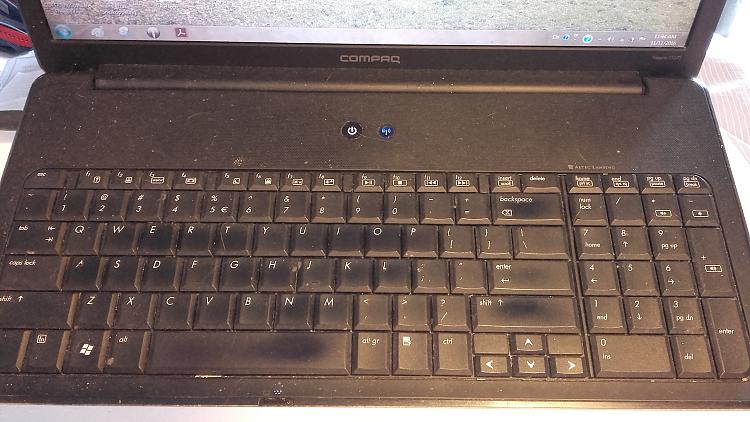 Well,one really good side effect happened, by trying everything they propose on the net, I managed by accident to change the working language on this windows 7 Professional laptop from Dutch to English !!!!!
So it IS possible !!!!!
Ok back to the problem.
When I type the back slash key it displays (#).
Here a screenshot of my keyboard ;
I will continue my research on the Net, if I find the solution I let you know.
PS can have to do with languages, numeric keys and much more, or just a stupid mistake in the past by me or a former owner, but I need to solve it, and .... I am not the only one with this problem
PSPS there is a very interesting page on Wikipedia when you just type ; Keyboard