OK, we shall now shift to data recovery mode.
To copy all data you must have another external drive of sufficient capacity. On this external drive create a folder named Recovery. This external drive and the Recovery folder in it will be your destination to copy the files.
Boot your PC, plugin your faulty drive (source drive) and your destination drive with Recovery folder..
Open Widnows Disk Management and note down the drive letter of the destination drive. You will require this to navigate to your destination drive in TestDisk. Close Windows Disk Management.
RunTest Disk.( It should now show all the drives including your destination drive) Go upto the fifth screen in my post #6. Move the highlight from [Boot] to [List] and press ENTER.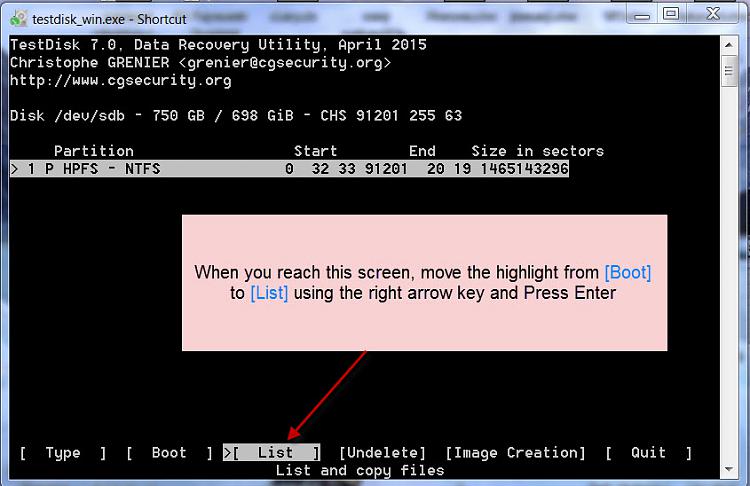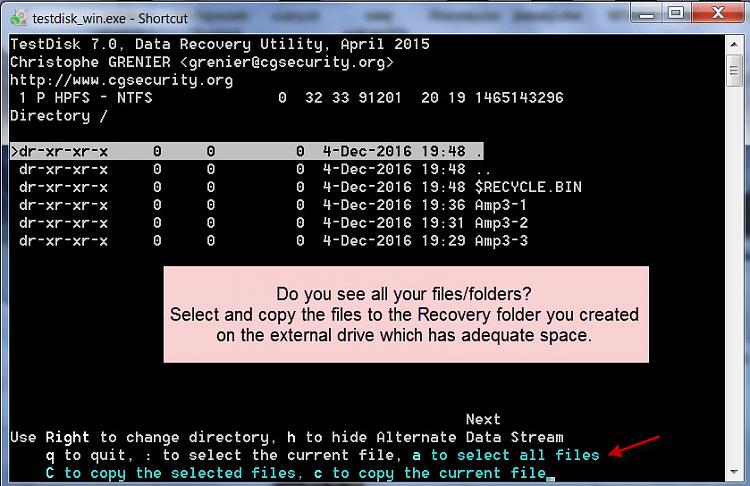 How to copy the files to the Recovery folder on the Destination Drive:
See my post #28 here
My external hard drive suddenly became unllocated:
Follow the procedure outlined
from screenshot 5
in that post which is akin to the second screenshot in this post.
: to select the current file ( Shift+: )
a to select all files: a is lowercase. Just press Key A
C to copy selected files: C is uppercase (Shift+C)
c to copy the current file : Lower case Just press Key C
When you have finished copying the files, check the integrity of the files.
Report when done or if you need any clarification.