Edited:
Jumanji,
I understand that I was always changing your plans. I'm sorry that went bad. I was just experimented the same procedure with Minitool and
TestDisk
like
in the link
. I decided to make a test and went wrong for the disk 1. I did saw the NTFS partitions and joined them together and I don't know what Happen because afterwords I didn't saw the lost partitions again. I did mess with something and went wrong. So I've decided that was for the better in our concertation to change to disk 2.
Sorry I'm like this. I'm just a Forest Engineer working with computers. How about that?
Again I would appreciate if you can and for the experience to learn a little bit more about computers continue with the elearning regarding the Hard Drives.
Sorry it will not happen again.
We will return to drive 1 later if you agreed.
Disk 2 1T.
Windows disk Management 2 1T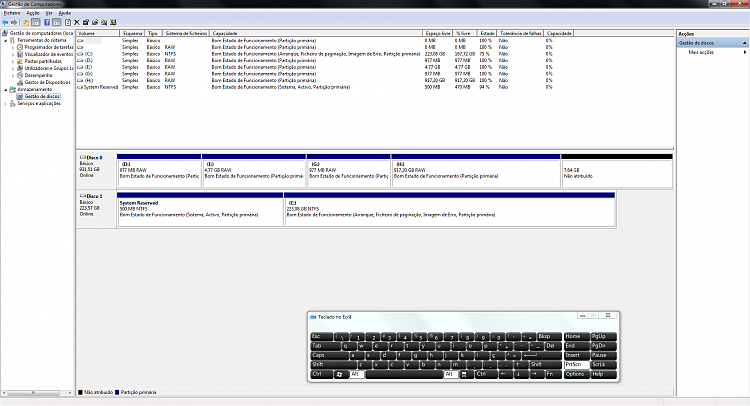 Partition wizard 2 1T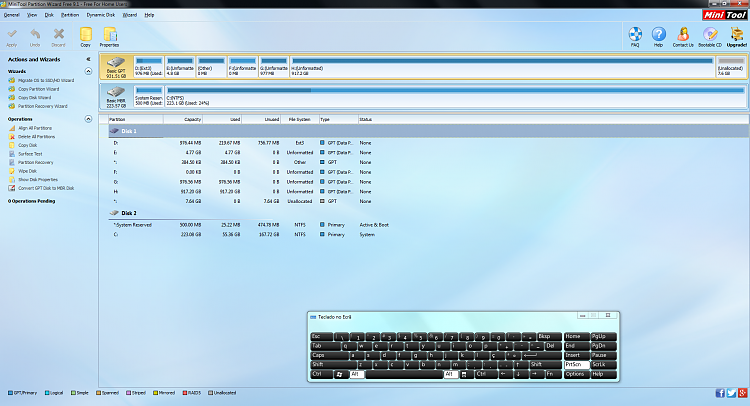 Results Partition wizard 2 1T

And when I double-clique on the partitions no window open for me to see the files.
Also I was reading the instructions from the Buffalo's chat and they only transfer a firmware to the drive, but in my case I insisted to transfer the firmware.
"Here are the steps again:
Boot with hard drives installed >wait for solid red and solid white> then press and release function. Light will blink red while transferring firmware from chassis to Hard drives. Wait for a solid only white. Then it has successfully transferred firmware."
Awaiting for instructions.
See you at my 09:30h yours 15:00h.
Thanks,